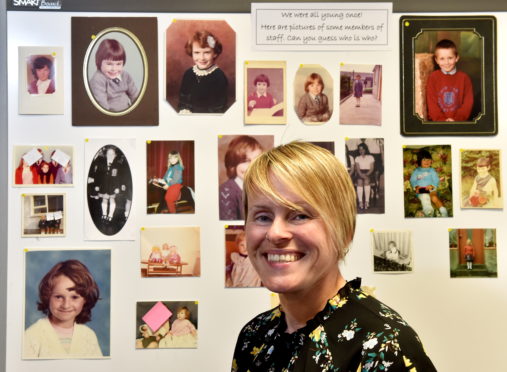 A north-east school celebrated its 40th anniversary with a trip down memory lane yesterday.
Lochpots Primary in Fraserburgh first opened its doors in 1979 and an extension was added in 1982.
The Robertson Road school threw open its doors to the community yesterday as it marked its fourth decade.
The current crop of youngsters were joined by their parents and grandparents, with some of them ex-pupils themselves.
A display of photographs was on show, while tours of the building also took some of the older visitors right back to yesteryear.
Once the events were finished in the morning the entire school had an outdoor party with ice cream and playground games.
Deputy head teacher Heather Milne said it was great for the school to be able to open its doors as part of efforts to mark the milestone.
She said Lochpots continued to play an important role in people's lives even though they had left years before.
Mrs Milne, who has been teaching at Lochpots for 16 years, said: "It is a big deal in that we have so many of our children just who are coming through the school maybe have parents or grandparents who did the same.
"We have photographs up of the school from its conception in 1979 right through to the present day.
"It is not only people who have come through the school over the years, there are members of the local community who are celebrating too.
"We try and also get the community involved as much as we can
"Footfall within the school is important to us because without the voice of the parents and the wider community we can't move forward."
Former cleaner Mona Williams – who arrived at the school as the construction crews were finishing and before any pupils had even started – was among those who attended.
Mrs Milne said: "Mona's first job in the school was cleaning it after it had been built when all the joinery and fittings had been completed.
"She was here before day one, but has retired due to ill health.
"Although she is not on the payroll as such she is still very much part of our school."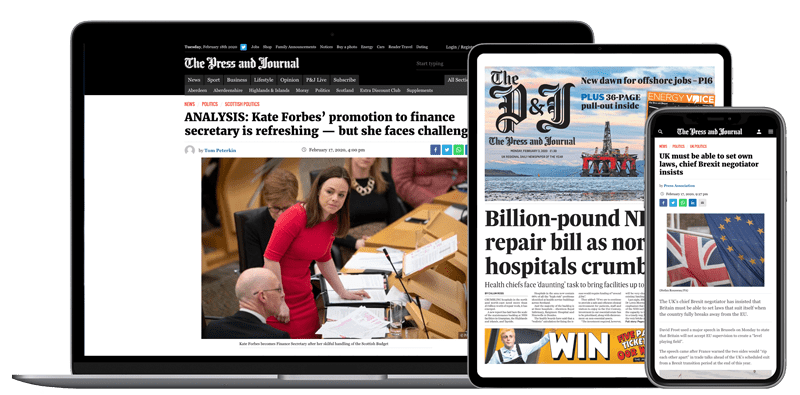 Help support quality local journalism … become a digital subscriber to The Press and Journal
For as little as £5.99 a month you can access all of our content, including Premium articles.
Subscribe