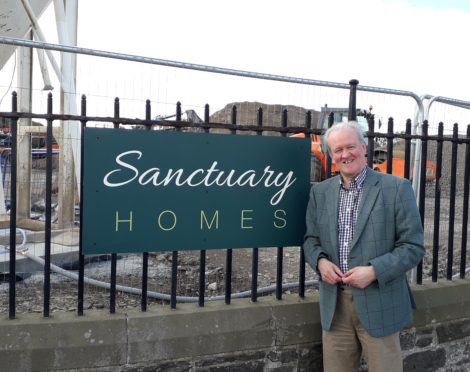 An affordable housing project at a former Portsoy hospital site has been given £3.9million funding from the Scottish Government.
The construction of 44 houses at the Campbell Hospital site will be completed by housing developer Sanctuary Homes.
The grant from the Scottish Government will help the Banffshire social housing project to progress.
Banffshire and Buchan Coast MSP Stewart Stevenson has hailed Scottish Government for the investment.
Since 2016 the Scottish Government target is to build at least 50,000 new affordable homes, 35,000 of which will be for social rent, meaning an overall investment of more than £1.75billion.
Mr Stevenson said: "The Scottish Government is doing all it can to support decent, affordable housing in the north-east.
"Not only will it help to provide homes for people, it shows the Scottish Government's commitment to improving infrastructure in the region, creating jobs and investment.
"The Scottish Government remains committed to helping people feel settled and giving them fair access to property at an affordable level.
"In this parliamentary term, we have set a target to build at least 50,000 new affordable homes, of which 35,000 will be for social rent, with investment of more than £1.75billion."