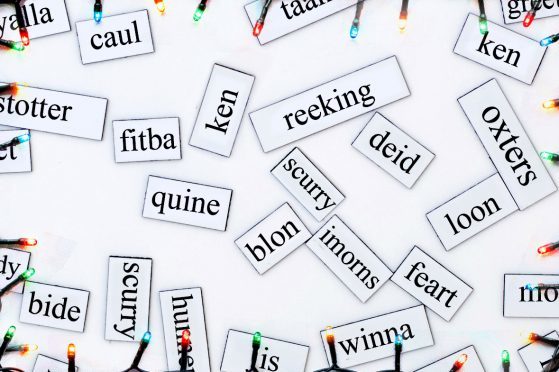 Those fluent in Doric are being invited to enter a new Call My Bluff-style game to celebrate the north-east dialect.
As part of the Across the Grain Festival, a month-long celebration of local culture across Aberdeenshire in October, the hunt is on for teams of three to sign up and showcase their Doric abilities.
In Sepetmber,  there will be local heats for the Doric Call My Bluff game – where contestants seek to unravel the derivations of Doric words and phrases.
Winning teams will then compete in the final in October to be crowned the champions.
People keen to taking part can register their interest, either as an individual looking for a team or as a group, at libraries in Aberdeenshire. It is free to enter and open to all ages.
The closing date for team or individual submissions is Monday, August 19, with the final taking place at Aden Theatre, Mintlaw, at 7pm on October 10.
For more information people can visit www.livelifeaberdeenshire.org.uk/libraries/