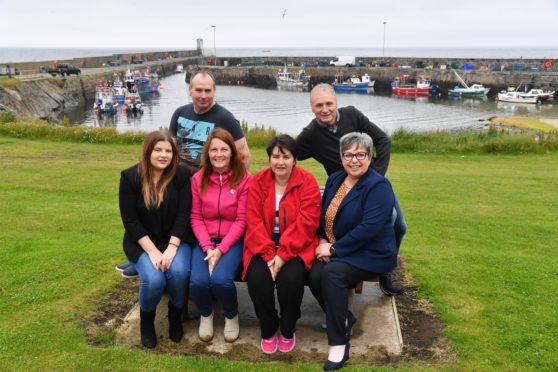 Organisers behind a north-east coastal village's first ever harbour day can become an annual fixture.
This Saturday the Rosehearty Harbour and Inshore Fishermans Association (RHIFA) is hosting a family fun day – the first gala event for many years.
The group has organised the event as part of wider proposals to improve the harbour facilities.
The harbour and beach areas will be split into four sections with a range of activities at each.
These will include fishing, a cooking demonstration, refreshments stalls, various games and competitions, and demonstrations by some emergency service teams.
Fundraising committee member Staci-Ann Buchan is hopeful the event will be a success and become a new tradition for the town.
She said: "RHIFA are super excited about the upcoming fun day which is due to take place on Saturday.
"A lot of organising has gone in to the day and our members have really gone the extra mile to ensure that it will be one to remember.
"Whilst our association was created primarily with the aim of improving and promoting our harbour facilities, the idea behind the fun day itself stemmed from a longer term desire of our members to create a much larger scale community event.
"It's something that the whole village could get behind and support, and something which will hopefully create a successful fundraising platform for a wide range of local causes for many years to come."
"It's been many years since Rosehearty last held a gala-like event such as this, and we hope that our fun day will see the re-introduction of a former tradition that the entire village can be proud of and look forward to year-on-year.
"We are particularly excited about holding the first ever raft race to be held in the village and this is again something that we hope to turn into a local tradition.
"We have so far received a fantastic amount support in all our endeavours to make this event a success and we continue to welcome all offers of assistance or donations which people may wish to give in the lead up to the big day, and during."
The fun day begins at 10am, for more information contact the RHIFA group via its Facebook page.