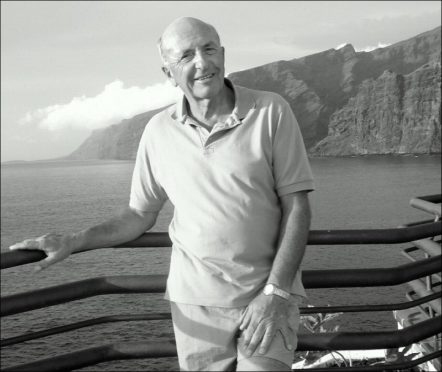 The death of the only son of famed north-east novelist Lewis Grassic Gibbon has been described as "the end of an era".
Daryll Mitchell was born in 1935 – less than a year before his father, whose real name was James Leslie Mitchell, died from peritonitis following an emergency operation on a gastric ulcer.
And despite having no memories of his dad, Mr Mitchell has been hailed for the "sterling support" he offered to the Grassic Gibbon Centre in Arbuthnott which was established in 1991 to keep his work alive.
Grassic Gibbon was most famous for his A Scots Quair trilogy of Sunset Song, Cloud Howe and Grey Granite, all set in the north-east in the early 1900s.
Despite living in Devon with his wife Judy, Mr Mitchell made regular visits to explore his family's Scottish roots with his sister Rhea – who died in 2014.
The pair were responsible for administering the Mitchell literary estate, helping the centre to become the world-leading repository of Lewis Grassic Gibbon books and memorabilia.
William Malcolm, the literary director of the Grassic Gibbon Centre in Arbuthnott, said: "Daryll and Rhea acquired a deep affection for the unspoilt rural countryside and the distinctive red clay soil of their forebears as well as developing an understanding of their parents' social and cultural legacy back in Scotland, regularly revisiting their ancestral roots in Kincardineshire and lending sterling support to the Grassic Gibbon Centre, the memorialisation to their father's achievement.
"Thanks largely to the generosity of Rhea and Daryll, the centre has become the foremost world repository of books and memorabilia relating to their father."
He added: "I shall always be grateful for the quiet kindness and consideration that he showed to me in my capacity as authorised biographer of his father by readily providing formal permissions for the procurement of archive materials and by proffering judicious encouragement in my endeavours."
Rather than carving a trail in the literary industry, Mr Mitchell chose to move ahead in the world of business.
After starting out working for Phillips, then Huntly and Palmer, he eventually became managing director of luxury mattress firm Vispring.
Mr Mitchell died on June 10 after a short illness, and is survived by his wife Judy, children Mark, Jaine and Ian, and six grandchildren.
Lewis Grassic Gibbon began working as a junior reporter for the Aberdeen Journal in 1917 before going on to become one of the foremost writers of the 20th century.
Sunset Song was voted Scotland's favourite book in a poll in 2016, with first minister Nicola Sturgeon saying she was one of its biggest fans.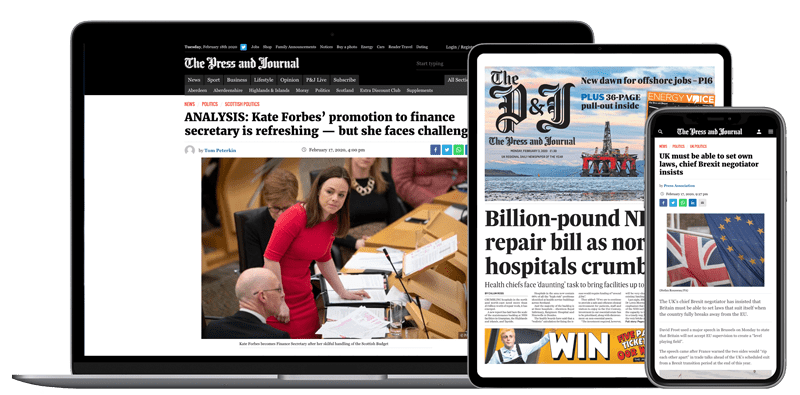 Help support quality local journalism … become a digital subscriber to The Press and Journal
For as little as £5.99 a month you can access all of our content, including Premium articles.
Subscribe