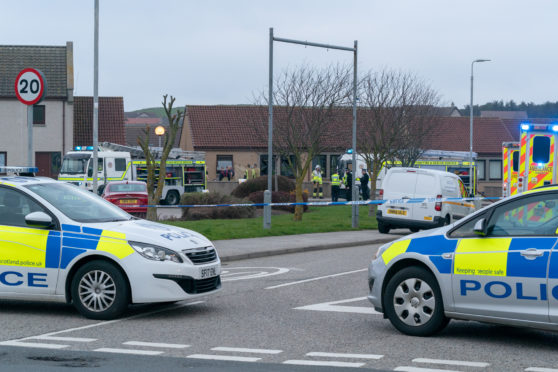 Firefighters have visited a sheltered housing complex more than a dozen times since a man died in a blaze.
Emergency crews tackled a blaze at Redwell Court cottages in Whitehills at 6.30pm on Saturday, April 6.
A 50-year-old, named locally as Christopher Cowie, was found inside the property and later died at the scene.
His home was part of Aberdeenshire Council's Redwell Court sheltered housing complex which is made up of 16 self-contained flats and four linked cottages.
Yesterday, Aberdeenshire and Moray stations manager Craig Shand revealed that his team has visited the other residents several times to ensure they are not at risk.
More than a dozen of the 54 home visits carried out in the Banff and district area between April and June were done at Redwell Court.
Mr Shand said: "We do a post-domestic incident response which comes to fruition particularly where there has been a fatality.
"We do resource visits, a case conference and work with social care, the police and the housing bosses to see what could have been done differently, by us and generally, that could have prevented the death.
"The home visits help us eradicate this from happening in the same way again and see what generally can be done for these homes.
"The high number of visits in Banff is mainly due to us targeting Whitehills."
Fraserburgh was visited 25 times and 26 Troup homes were also assessed.
He added: "Myself and my watch manager have also delivered a talk to staff and residents at the complex."
A joint police and fire brigade investigation was launched at the time of the incident to determine the cause of the blaze and the official report will be released shortly.
Mr Shand, speaking at the Banff and Buchan area committee, vowed to "bring it to the next committee if possible".
He also told members about the issues with deliberate fires that Banff saw through this period.
He said: "We noticed an increase in the deliberate fires as there were 20 between April and June.
"To target that we went to the schools, particularly in Banff where there was a youth we knew of.
"When we can we pass the information onto our partners such as the police but since our action there haven't been any in that area of Banff since."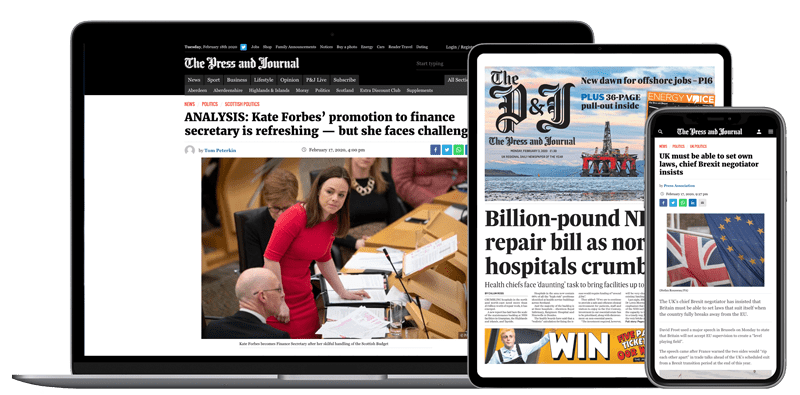 Help support quality local journalism … become a digital subscriber to The Press and Journal
For as little as £5.99 a month you can access all of our content, including Premium articles.
Subscribe