A north-east mum facing cancer for the third time is calling on the public to dress unpredictable to help Stand Up to Cancer.
Kerry Podlesny was one of the first women in Scotland to have her entire breast bone removed in a 13 hour surgery.
She was just 37 when she was first diagnosed with breast cancer in 2015.
After completing chemotherapy, radiotherapy and having the lump removed, she was devastated to be told the cancer returned last February.
Ms Podlesny had to have part of her collarbone removed as a result, in a surgery known as a radical sternectomy where muscle is taken from her back and fused with mesh and surgical cement transformed into a new artificial sternum.
The 41-year-old, from Crimond, said: "I remember how frightened I was on the morning of the operation. The surgeons told me there was a chance I wouldn't make it.
"When I woke up after the operation there were 60 staples on my chest but it was worth it. The surgery I had was incredible."
But tests in September last year showed that again the cancer had returned, this time to her lungs.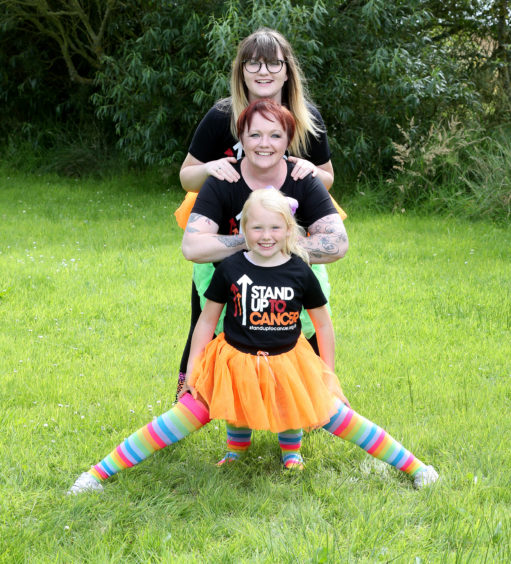 To get through the tough days, Ms Podlesny filled a shoebox with get well soon cards and drawings from her children, which she turns to when she needs comforted.
And now she is determined to determined to cheer other cancer sufferers up by taking part in Stand Up to Cancer's Unpredictable Dress Up.
Participants are asked to wear an unusual outfit for a day to raise money for cancer research – and it can be easy as putting on brightly coloured socks.
Ms Podlesny, mum to Callum, 20, Erin, 15, and Sophie, eight, said: "I've had cancer three times and survived.
"I'm so grateful for the treatment that saved my life.
"That's why I'm giving my heartfelt support to the Stand Up To Cancer campaign.
"I have a wonderful family and even on the tough days I just have to open the shoebox and read through the precious cards which tell me I'm the best mummy in the world. Cancer has actually made me a stronger person."
Ms Podlesny thanking her parents Sheila and Jake Mahlitz and partner Russell Murray for supporting her through her fight.
To get involved or take part in a different fundraiser click here.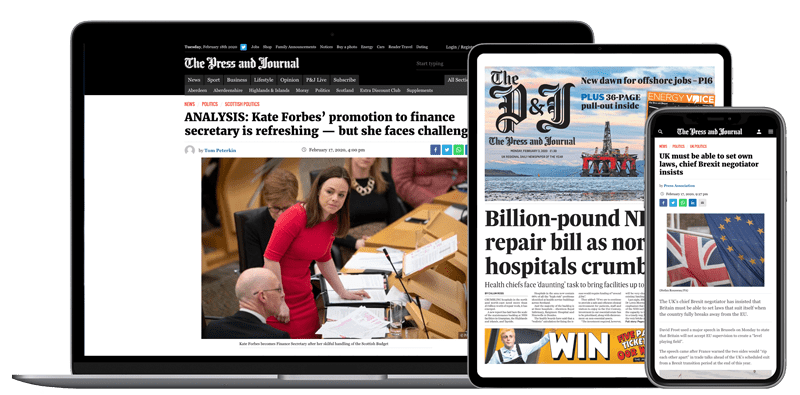 Help support quality local journalism … become a digital subscriber to The Press and Journal
For as little as £5.99 a month you can access all of our content, including Premium articles.
Subscribe