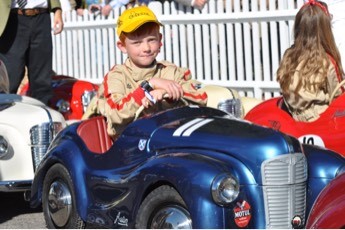 A north-east youngster with racing in his blood has impressed at a motor festival in England – and rubbed shoulders with one of the sport's biggest legends.
Nine-year-old Lachlan Milne travelled 1,300 miles from his home in Daviot, near Inverurie, to take part in the annual Settrington Cup race at the Goodwood Revival motor festival in Sussex.
He competed against 74 other boys and girls aged four to 10, who ventured from all over the world for the pedal car contest.
Lachlan's parents, Jenny and Malcolm, met while competing in motorsports and he has inherited their passion for the pastime.
And the shiny blue car he stormed to second place in was bought by his granddad, Vernon Williamson, in an online auction – and transformed from an empty shell into the impressive vehicle it is today.
It was one of scores of Austin J40 pedal cars which took part in the Le Mans-style race.
Mrs Milne said: "This is the third year Lachlan has competed in the pedal car event, he placed fourth last year and we are so proud that he was able to do even better this year.
"The whole community has been so supportive and I think their support had a big impact on Lachlan doing so well."
At the start of the race, all of the racers sprinted to their cars in true Le Mans fashion before taking to the track.
The event was ushered on by racing legend Sir Jackie Stewart OBE.
The Flying Scot is regarded by many as one of the greatest racing drivers in the history of the sport, after he was able to secure three Formula One winning cups and placed as a runner up twice over the course of nine seasons.
And Sir Jackie was only too happy to pose for a photograph with Lachlan after the competition.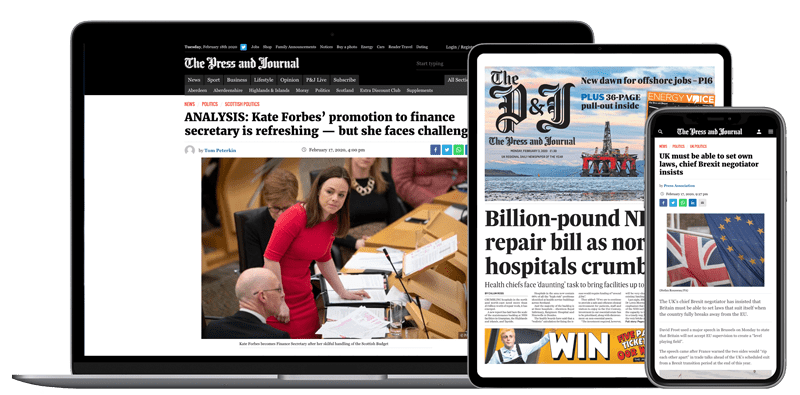 Help support quality local journalism … become a digital subscriber to The Press and Journal
For as little as £5.99 a month you can access all of our content, including Premium articles.
Subscribe