For some, the weekend's devastating flooding was merely the latest in a wearying series of incidents.
Highland League club Turriff United released pictures on Facebook of the devastation caused to their pitch and stadium as the water rose.
The team were scheduled to play Buckie Thistle at the Haughs over the weekend but, despite having "sponges out and everything" the match was cancelled.
VIDEO: Aberdeenshire rescue dog charity submerged after heavy rain hit
Amidst heavy rain, the north-east side's pitch became less a playing surface and more a swimming pool.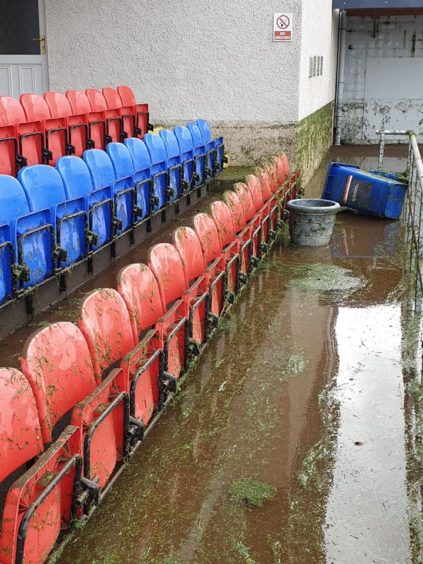 The club issued a statement on on Saturday announcing the game was postponed due to the "torrential flow" leaving the pitch under water.
Club chairman George Manson said: "This has probably happened half a dozen times in the last 10 years.
"The volunteers are here and we've just started clearing out the water as there was some in the building. The dressing rooms had a couple of inches.
"For us it's the usual clean-up operation.
"The water is now about a third of the way up the pitch and it's going down as it's no longer raining.
"We hope it will be dry in a few days, but we'll have to get dehumidifiers in to dry out the buildings.
"Unfortunately the drainage in our car park isn't good.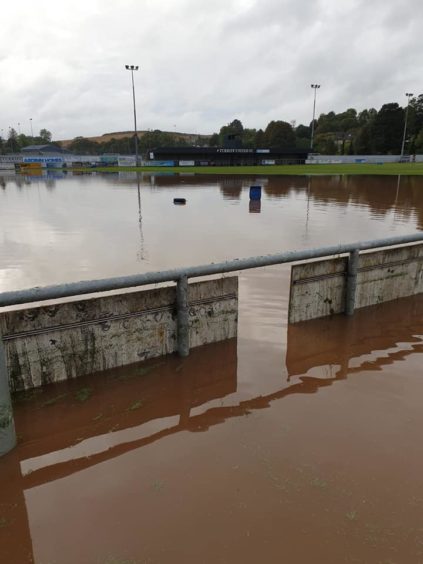 "We have spoken to Scottish Water about it but, as it's not a dwelling house, we've been told there's not much they can do, so it's back to the clean-up operation once again."