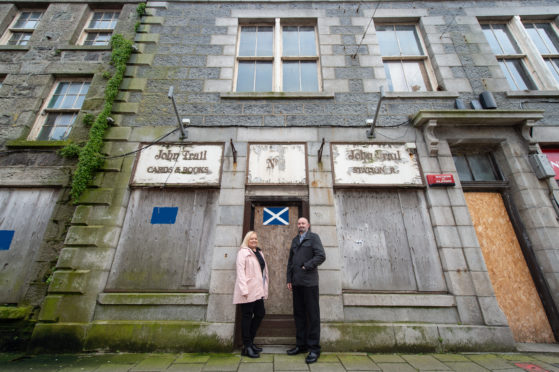 A fire-damaged former bookshop will be renamed The Phoenix Hotel when it rises from the ashes under a new guise following a £550,000 refurbishment.
The John Trail bookshop in Fraserburgh has lain derelict since a devastating blaze a decade ago, but plans to restore the weathered building and transform it into a hotel have been formed as part of efforts to regenerate the town.
North-east couple David and Sharon Watt, who run the Davron Hotel in Rosehearty, yesterday revealed that they have agreed to take on the 11-bedroom venue once it has been restored.
And the pair have said they will rechristen the Mid Street property The Phoenix Hotel as a nod to its tumultuous past.
Mrs Watt said: "The building was once damaged by a fire and that's what inspired the name, like a phoenix rising from the ashes."
Last week, the North East Preservation Society was granted permission to proceed with the revamp.
And the Watts, who are "looking to expand their team" in taking on the hotel, are working closely with the group to help breathe new life into the prominent building.
The project is scheduled to begin in January with the hope that it will be open for business in early 2021.
Mr and Mrs Watt are already familiar with the hospitality industry having been in charge of the Davron, a few miles west of Fraserburgh, for more than seven years.
When the couple first took on that venture, the hotel was in need of an extensive overhaul and it now boasts a public bar, a restaurant and eight en-suite rooms.
Mr Watt said: "When we first took over the Davron it was in a really bad condition.
"We put a lot of time and effort in for it to look the way it does today.
"This is something we both feel really good about, and we are feeling more confident about the new hotel in Fraserburgh than when we first started working on the Davron.
"The building is empty and we've got more support."
The couple are currently "throwing ideas around" but hope to use the downstairs area as a café.
Mr and Mrs Watt also hope the new hotel will entice visitors to the north-east with  "good quality, budget accommodation" which will encourage people to get to know the area.
In 2015, the old bookshop was placed on the buildings at risk register and looked to have a bleak future.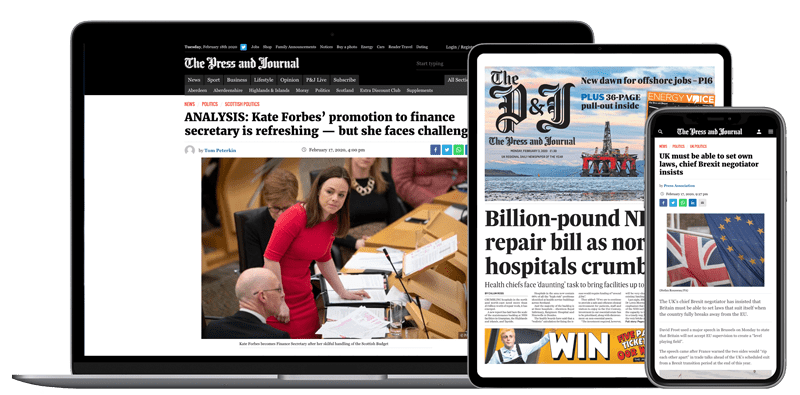 Help support quality local journalism … become a digital subscriber to The Press and Journal
For as little as £5.99 a month you can access all of our content, including Premium articles.
Subscribe