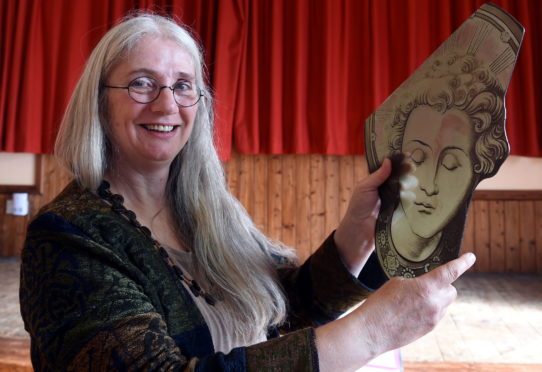 A stained glass window in the north east has been restored to its former glory after receiving a major refurbishment.
The colourful window, depicting Jacob's Ladder from the Old Testament, at Forglen Hall was unveiled at a ceremony by Banffshire Lord Lieutenant, Andrew Simpson.
Professional stained glass artist and conservator, Linda Cannon, restored the window which has been part of the building since its construction in 1924.
The Alvah and Forglen Community Council worked closely with the caretakers Friends of Forglen Hall to research the history of the glass and raise funds for its restoration, because the window, which was a solo pane for years, had suffered substantial damage.
Historic Environment Scotland and Strath of Brydock Windfarm awarded funding for the project earlier this year.
Community council secretary Jim Bayne was one of the driving forces behind the project and is delighted with how the work has progressed.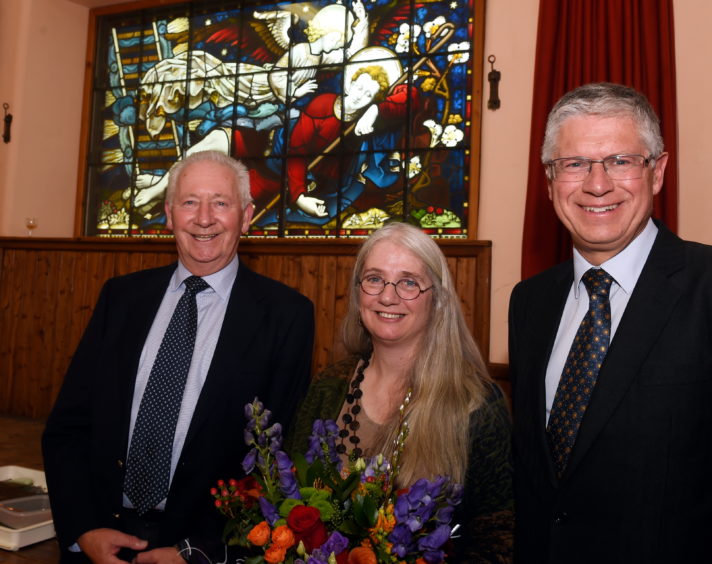 He said: "The window looks absolutely marvellous and there's a notable improvement from what it was like before. The colour was still there, but there were parts missing like Jacob's face that were an important part of the window."
"Around 60 people came to see the unveiling of the window and there were gasps from the crowd when they saw how beautiful it looked with the sun shining through.
"Linda did a fantastic job and her enthusiasm throughout the project was infectious."
The window was taken out for repair works to begin in May this year. It was taken down in three sections to Ms Cannon's workshop in Glasgow and the methodical restoration took place over the summer.
Chairwoman of the Friends of Forglen Hall Rhoda Burns said: " The window really is a stunning piece of work. It is such an important part of our history and I think it is important to restore our culture and heritage for future generations to appreciate ."
Banffshire Lord Lieutenant, Andrew Simpson said: "It was great to see an example of the wider community working together to bring an important part of their heritage back to life for future generations to enjoy."
MP for Banff and Buchan, David Duguid, was among those who witnessed the window being unveiled.
"He said: "I was delighted to attend this unveiling of what is a fabulous refurbishment project. The window is a fantastic example of a Clayton and Bell original and Linda Cannon has done a wonderful job of restoring it."
The window has long been an important part of north-east history and was originally created in the 19th century for a large house in Forglen.
It was later donated to Forglen Hall in 1924.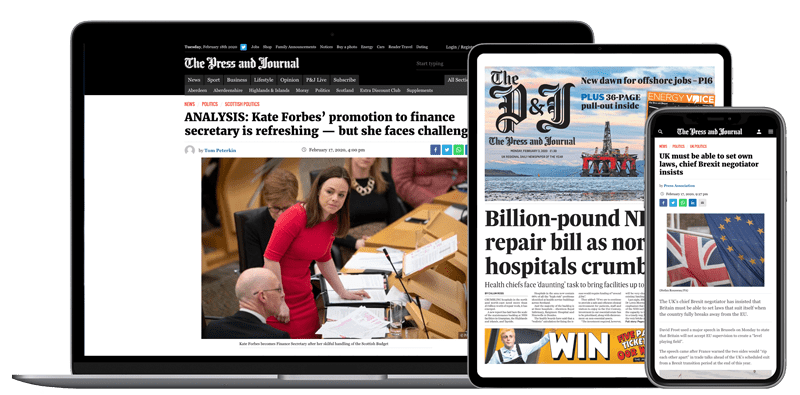 Help support quality local journalism … become a digital subscriber to The Press and Journal
For as little as £5.99 a month you can access all of our content, including Premium articles.
Subscribe