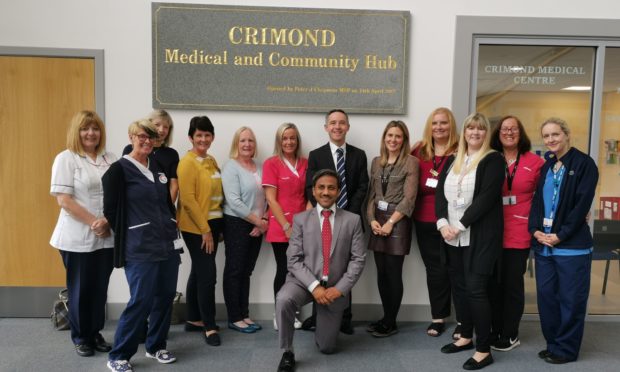 A north-east GP surgery has been commended for its approach to patients suffering chronic pain.
The practice team at Crimond Medical Centre has been recognised by the Royal College of General Practitioners for its inventive approach.
Their opioid patient support and reduction programme aims to reduce the use of painkillers, while supporting patients by finding alternative ways to manage the pain they are constantly blighted by.
Practice manager, Caroline Ironside, said: "Winning the award means a lot to the practice because our opiate reduction programme is not directly funded by the NHS.
"All the work has been done by our GPs and the practice team.
"We took a pay cut to promote and introduce the programme, and employed a practice pharmacist one day a week.
"The positive changes in the patients far outweighs the costs to the practice, especially if they can potentially save the life of a person in future."