VIDEO: Rosehearty residents get hands on with beach cleaning equipment
North-east residents want to be able to share council equipment so that they can clean their local beach more often and boost its popularity.
Members of Rosehearty Community Council gathered at the seaside yesterday to receive a demonstration on how to use beach-cleaning machines owned by Aberdeenshire Council, in the hopes an agreement can be reached in the near future.
Chairwoman of the community group, Elly Morrice, said: "We have such a lovely little beach here but it's simply not getting used to its full potential.
"If we're able to clean the beach more regularly, I think it'll help encourage people to make more use of it."
The scenic spot was also praised by councillor Mark Findlater, who believes it could have the potential to attract more people to the area.
Mr Findlater said: "There needs to be some sort of system in place that is amenable for  Rosehearty Community Council and Aberdeenshire Council for more regular beach cleans to take place.
"There is such a wonderful beach here and locals tell me it's the best harbour, it would be good to see it being used to its full potential.
"The community council here are really stepping up and are making a real effort to see what they can do to help make this happen. The beach cleaning equipment could also benefit other nearby beaches as well as the one in Rosehearty."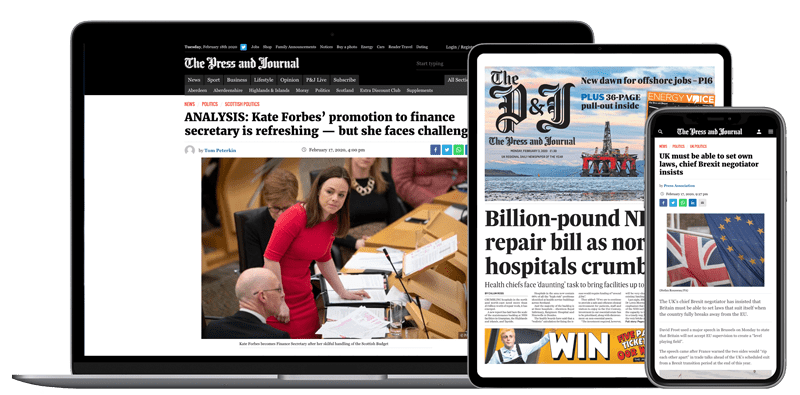 Help support quality local journalism … become a digital subscriber to The Press and Journal
For as little as £5.99 a month you can access all of our content, including Premium articles.
Subscribe