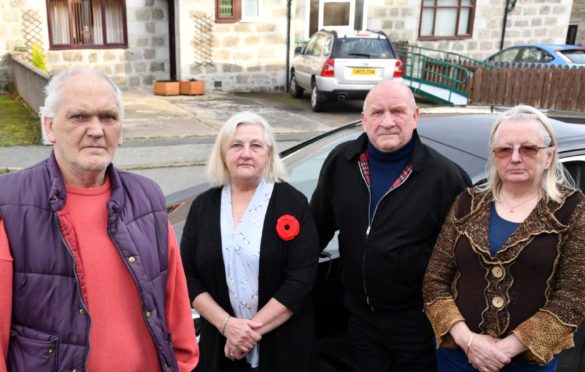 A diabetic pensioner claims he was forced to travel 226 miles around Aberdeenshire seeking treatment after losing the sight in his left eye.
James Gordon, from New Deer, says neighbours had to take him to various appointments before he was finally diagnosed with a bleed behind the eye.
NHS Grampian confirmed last night it is investigating the 70-year-old's complaint.
Mr Gordon had noticed his vision was deteriorating and concerned neighbours from within the Turfhill Court sheltered housing complex decided to take him to hospital.
While on their way, they called NHS 24 for advice.
Concerned call centre staff decided he should be rushed to hospital by ambulance, and sent paramedics from Peterhead to intercept Mr Gordon and his neighbour.
They picked him up in Strichen, and took him to Aberdeen Royal Infirmary.
However Mr Gordon claims when they arrived, he was told no one could see him and he was driven back to Strichen where he called for his neighbour John Massie to pick him up again.
Mr Gordon said: "I didn't feel scared but the whole situation was just very frustrating."
At first he was told a doctor would visit him in New Deer the next day, but he was then told there was an appointment at 10am the following morning for him at Turriff Hospital.
Another neighbour, Helen Stewart, drove him to the hospital but on arrival they were advised  "they couldn't do anything" and he was instead told to go to an optician in Dyce the following day.
Mr Gordon said he was "under the impression an appointment had been booked" for him there.
But when he and neighbour Mr Massive arrived, staff were not expecting him.
Mr Gordon said: "When we got there, there was no optician on duty to see me, nobody had a clue."
Finally, staff at the Ellon branch of Duncan and Todd referred him to the eye clinic as an emergency case where it was discovered there was bleeding behind the eye linked to his diabetes, which could endanger his sight.
Mr Gordon said: "They gave me an injection in my eye and I'm feeling better now. I've got another appointment next month as well as another one after that in January."
Mr Massie said: "The whole situation is strange to me, I think there's something wrong here. If James didn't have neighbours who were able to drive him to all these different places, I fear the outcome could have been much worse."
An NHS spokeswoman said: "We can confirm Mr Massie has been in touch with us. We will investigate the matters he raises in full and respond to him directly."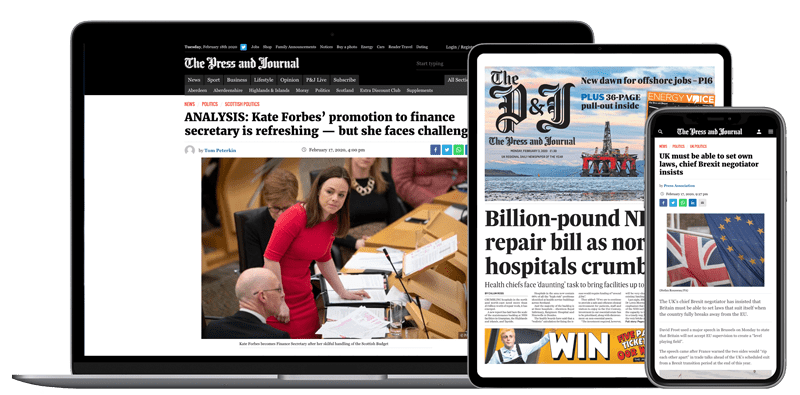 Help support quality local journalism … become a digital subscriber to The Press and Journal
For as little as £5.99 a month you can access all of our content, including Premium articles.
Subscribe