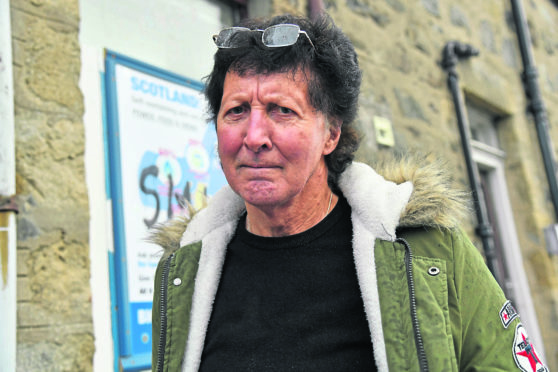 A Fraserburgh artist has hit out at "disgraceful" graffiti that has been scrawled outside his studio.
Alan Gow put a sign highlighting the benefits of independence outside the Drifter Art Studio on Hanover Street more than a week ago.
But on Thursday, the 71-year-old discovered vandals had scrawled obscene language on it.
Now Mr Gow claims he is fearful about expressing any further political opinion.
He said: "The sign had been up for a week and a half and there had been no problems.
"But then on Thursday I saw it had been defaced.
"I felt sick when I saw the graffiti – for someone in Fraserburgh to do such a thing is disheartening.
"The signs weren't hurting anyone – they just showed some information – it was freedom of speech."
Mr Gow claims that others in the area have had similar problems and that he believes it is one group of people committing the acts.
He has reported the matter to the police.
Mr Gow had thought about putting a Saltire on his car, but has now decided not to incase it is vandalised.
He added: "I had also thought about putting up a plaque or a banner outside the studio – but there's no point if it is just going to be vandalised.
"It is an issue across the Broch. Some people have put up Saltires and they have been defaced, some even have had Nazi symbols scrawled on them – which is simply disgraceful."
Mr Gow, who has worked as artist specialising in marine scenery since 1981, had been hoping to use Drifter Art Studio as a base for the SNP movement in Fraserburgh.
But now due to the vandalism on Hanover Street and beyond he is unsure if he will proceed with that plan.
He said: "There had been trouble finding a base for the SNP campaigners to meet – so I've been tidying up the place.
"It can be expensive and some people won't let you use the space if it is for political reasons – but we'll see if this can actually work now.
"I've lived in Fraserburgh all my life and really am not trying to cause trouble with this, and I've not had any bother before.
"It is a huge shame that people would go about doing things like this."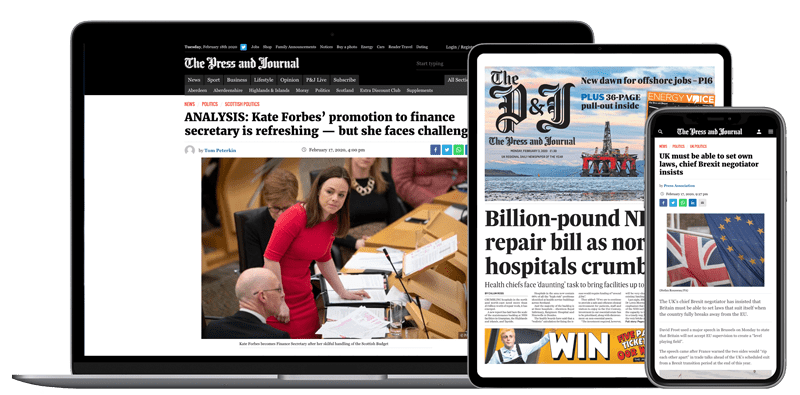 Help support quality local journalism … become a digital subscriber to The Press and Journal
For as little as £5.99 a month you can access all of our content, including Premium articles.
Subscribe