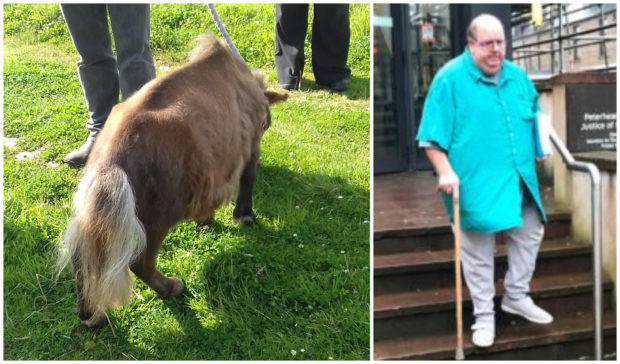 A north-east man jailed for 14 months for animal neglect has had his sentence cut.
Earlier this year, Gary Stevens admitted three charges of failing to meet the needs of his animals and causing them unnecessary suffering.
He was convicted after a lengthy Scottish SPCA investigation into how he treated more than 45 animals on his farm.
But now Stevens has won his case to have his jail time cut – with appeal judges reducing it to just six months.
North-east man at centre of animal neglect case jailed after forging GP letter to dodge trial
Due to the time he has already served, he has only 72 days left to serve.
Last night, his defence solicitor Leonard Burkinshaw said the reduction was a "reasonable result".
But the Scottish SPCA said they were hugely disappointed at the decision, made by Sheriff Principal Derek Pyle and Sheriff Nigel Ross at the Sheriff Court of Appeal in Edinburgh.
Chief inspector Alison Simpson said: "We are extremely disappointed Gary Stevens will not be serving the maximum custodial sentence for his crimes.
"We don't feel this sends out the right message to deter others from similar offences. This further highlights the inconsistency across sentencing in animal cruelty cases."
The case arose after the Scottish SPCA helpline received a tip-off in June 2018 about the condition of the animals in Stevens' care.
Despite serving him statutory care notices and offering him support, the help was rebuffed.
It was then discovered he had attempted to hide the animals by moving them to another address.
Officers stepped in and rescued the animals, including Shetland pony Itsy, who had such severe problems she had to be put down.
At the time Scottish SPCA inspector Fiona McKenzie said it was "one of the worst cases" she had ever dealt with while the vet said Itsy was "the most extreme case" he had seen in 34 years of practice.
A donkey was also found and was given corrective hoof trimming, dental treatment and medicated baths for a skin condition.
She made a full recovery and was rehomed along with other animals including cats, dogs, sheep, pigs and terrapins.