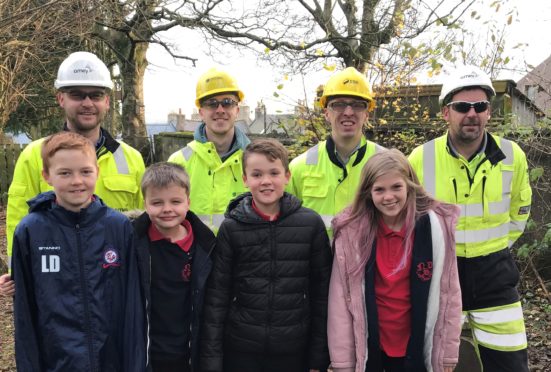 Pupils from a north-east primary school have been given advice about how to be safe around busy roads.
New Deer Primary School had a visit from Scottish and Southern Electricity Networks (SSEN) Transmission and its contractors Amey and Corries Construction staff for a talk on how to be safe around roads.
Pupils were told how to be safe around increased local and construction traffic and how to make safe choices as they learned all about the pivotal elements of road safety.
Every pupil was also given a high visibility vest and reflective snap bands to wear when travelling to and from school, helping them to "think bright" about road safety and improve their visibility to drivers on the road.
The team from SSEN and Amey and Corries Construction also helped pupils to tidy up their eco garden.
The teams were involved with weeding the planting boxes and giving them a fresh coat of paint. They also built a set of new picnic benches donated by AMEY.
SSEN Transmission's community liaison manager,  Gary Donlin, said: "As a responsible developer, we are keen to work together with the local community to raise awareness of our activities and to ensure they understand the background for these works".
"We were pleased we were also able to put our skills to good use on the day and tidy up the garden and we look forward to seeing the picnic benches being put to good use.
"We would like to thank the school for inviting us along and hope to continue our relationship throughout the New Deer Substation project".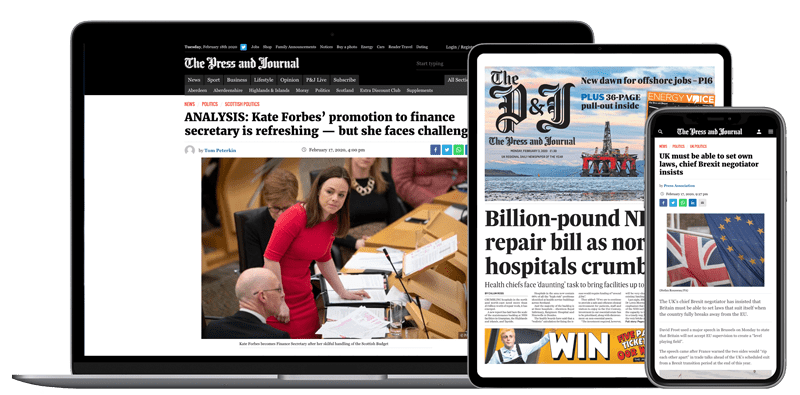 Help support quality local journalism … become a digital subscriber to The Press and Journal
For as little as £5.99 a month you can access all of our content, including Premium articles.
Subscribe