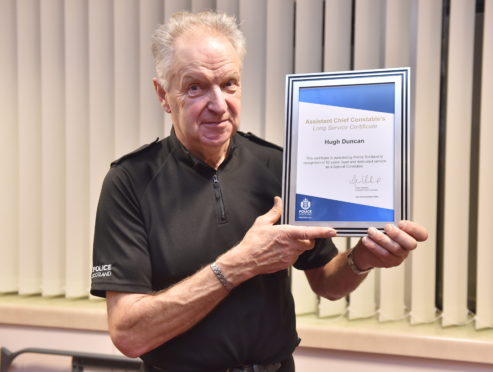 A north-east police volunteer who is Scotland's longest-serving special constable was recognised in Aberdeen yesterday for more than five decades of service.
After 52 years in the role, Hugh Duncan, 73, was presented with a long-service certificate and award by assistant chief constable John Hawkins at the police's city HQ on Queen Street.
Having joined the police as a volunteer in 1967, Mr Duncan, from Aberchirder, is one of the most stalwart members of the UK's 12,000-strong special constabulary.
Balancing his police duties in the Banff district with his day job as a farmer, Mr Duncan brings a wealth of experience and local knowledge to his local community policing team, helping them to stay safe.
Although the badge on his police uniform may have changed several times over the decades, his commitment to serving the community has certainly not wavered.
He said: "When I started as a special constable, you were riding shotgun with the regular officers, but the role has evolved and today we are much more involved in policing – we can drive police cars, use the police computers, and we attend the full range of police work from attending road accidents to assisting at events.
"During my time as a special constable, I have met a great number of people and have many friends in the force.
"Life as a special constable is entirely different from dealing with life 'down on the farm', and one which I greatly enjoy.
"I would recommend joining up to anyone interested in meeting and helping people."
He added: "When I feel I'm no longer fit for the job I'll step down, but I'm not at that stage yet."
The community stalwart – affectionately known throughout his beat as 'Grandad' – was awarded the Queen's Police Medal in the 2012 New Year's honours list.
And Mr Hawkins was delighted to hand over Mr Duncan's latest award at yesterday's ceremony.
Speaking at the event, Mr Hawkins said: "Fifty-two years of serving his local community is an incredible achievement, and to say he is an asset to Scottish policing would be an understatement."
"He leads by example, is incredibly highly respected by all the officers he has worked with over the years, and is thought of extremely highly by the community he serves."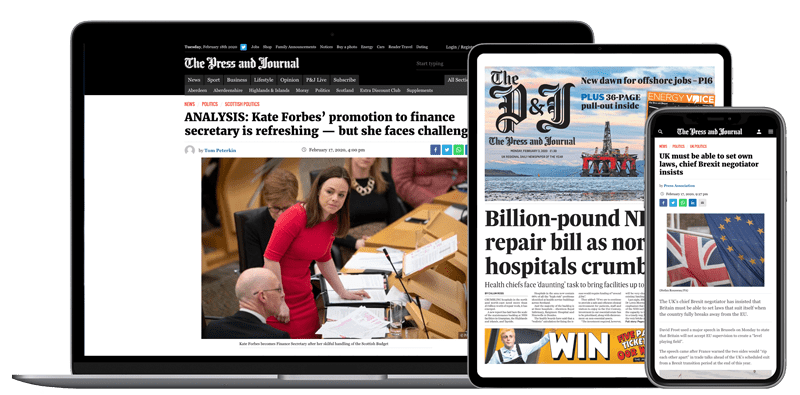 Help support quality local journalism … become a digital subscriber to The Press and Journal
For as little as £5.99 a month you can access all of our content, including Premium articles.
Subscribe