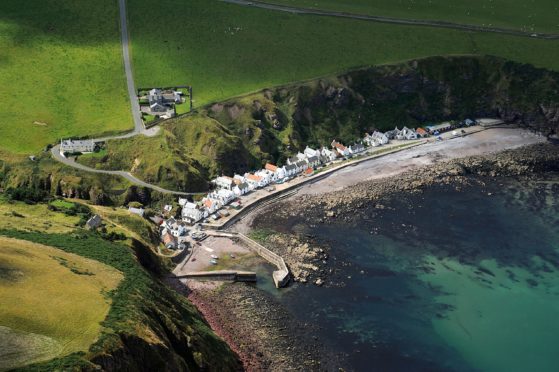 Views are being sought on how best to preserve and promote the conservation area surrounding the coastal village of Pennan.
The parameters of the specially designated zone will not be changing under the scheme, but Aberdeenshire Council is hoping the information can help map out the sort of developments best suited to the area.
Director of infrastructure services, Stephen Archer, said: "The Pennan conservation area literature is currently being updated and we are seeking views on what it is like for those living and visiting the area.
"Although there is no proposed change to the current designation, we are eager to get feedback on the conservation management plan.
"We are also asking people to have their say on more general aspects which will be fed into the review".
The deadline for comments is Friday, January 24.
To participate, people can visit www.aberdeenshire.gov.uk/planning/built-heritage/conservation-area/ or email comments to environmental planner Yvonne Clark at yvonne.clark2@aberdeenshire.gov.uk