A unique partnership between the police and a theatre group has paid off with a huge reduction in vandalism at a former hotspot in a north-east town.
Peterhead police officers joined forces with the Modo performing arts group in a bold attempt to tackle anti-social behaviour among young people at Drummer's Corner.
Inspector George Cordiner has now heaped praise on the initiative, which has led to vandalism figures dropping by almost 50% at the troubled spot in recent years.
Insp Cordiner said: "In 2015 there was an increase in anti-social behaviour perpetrated by young people in Peterhead.
"Given resourcing, it was difficult to have officers at Drummer's Corner all the time so we needed to look at an alternative solution."
Modo circus established "encounter café" in the town centre area in 2016 and set about offering youths a different way of life.
The police chief added: "We're really seeing the fruits of our labour with this partnership now."
Figures obtained by the Press and Journal revealed that the number of vandalism incidents recorded in the town dropped from 99 in 2014 to just 53 by late last year.
The number remained steady in 2015, with a decrease to 98 and then went up to 106 in 2016.
But the Theatre Modo sessions began to have an effect by 2018, as the tally dropped to 75 before decreasing further last year.
Creative Director at Modo, Martin Danziger, said: "We provide a place for young people to get advice, hang out with friends and take part in activities.
"We also help young people with job applications, making appointments and we've now introduced a counselling service."
Mr Danzinger said that, on busy nights, there can be up to 100 young people using the cafe.
Modo has also worked to make young people who are not native to the area feel more confident around the police.
Insp Cordiner said: "A significant number of young people who use encounter café are from the Eastern European community. This is often a difficult group for us to engage with because of their wariness of the police.
"This is natural given they may have negative personal or family experiences of policing in their own countries, but we hope to build their confidence in us as they become familiar with us."
Other efforts, such as deploying community beat officers in the town centre and having a police officer based at Peterhead Academy, have been credited with reducing crime.
But Insp Cordiner added that the success of the initiative "doesn't mean the force will be complacent".
He said: "There's still work to be done. And while crime has reduced in Drummer's Corner, we continually look to see if this is being displaced to other areas."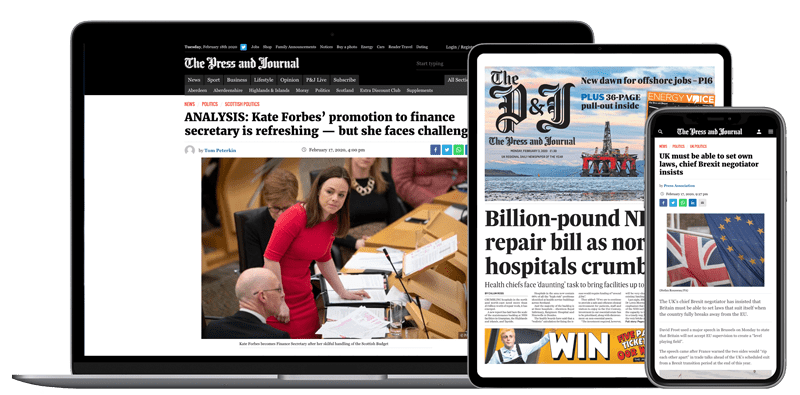 Help support quality local journalism … become a digital subscriber to The Press and Journal
For as little as £5.99 a month you can access all of our content, including Premium articles.
Subscribe