They'll be flying high later this week, but thousands of Banff residents got a glimpse of Santa Claus and his reindeer during a special festive weekend.
The Spotty Bag Shop's reindeer parade attracted around 3,000 locals and large crowds of revellers began to gather more than an hour before the event began.
Members of the pipe band, dressed in Christmas jumpers and Santa hats led the procession up the A98 Banff to Macduff road, along Low Street and round to the Spotty Bag Shop.
Behind them, the local firefighters, RNLI and coastguard teams joined the fun alongside shop mascot Spencer.
Bringing up the rear was Mr Claus himself, towed by four adult reindeer with two younger animals trotting on behind.
Shop owner Des Cheyne was delighted that the 12th reindeer parade was a big success.
He said: "This year was really excellent – the crowd was on par to the record one we had last year. Every time we do it, it gets bigger and better.
"With all of the community groups, organisations and emergency teams, it really had a great community feel to it.
"The staff have worked wonderfully this year. so it's also a treat to have them involved and make sure everyone has time to do something special.
"In previous years, we have worried about whether it will continue the year after, but having seen huge crowds turn up last year and again today, we are definitely planning to continue in the future."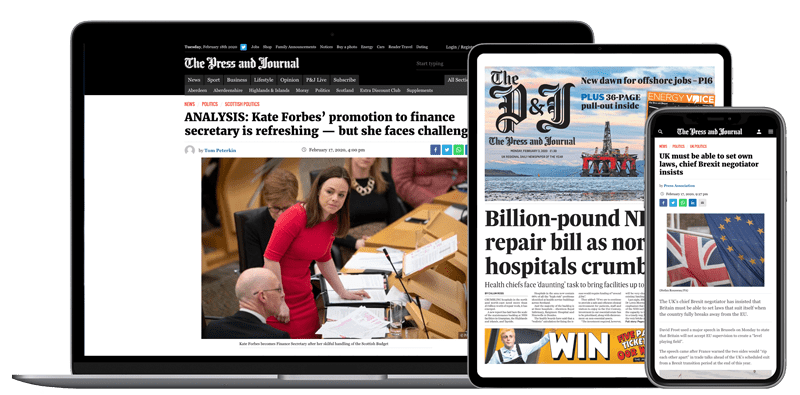 Help support quality local journalism … become a digital subscriber to The Press and Journal
For as little as £5.99 a month you can access all of our content, including Premium articles.
Subscribe