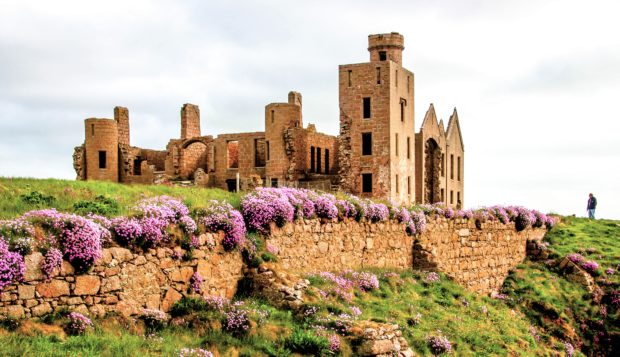 A north-east author has highlighted several spots which he believes should form a tourist trail celebrating the area's links with the creator of Dracula.
Mike Shepherd reckons more and more tourists will soon be keen to sink their teeth into the region, with an expected surge in interest expected to accompany a new TV adaptation.
Mr Shepherd, who wrote When Brave Men Shudder: The Scottish Origins of Dracula, believes the area could profit from its connection to Bram Stoker and has pinpointed several locations which best show off the literary legend's affinity with the north-east.
Mr Shepherd, who is from Cruden Bay, said: "Given the renewed interest coming from the screening of a new Dracula Series on the BBC, the proposal to set up a Bram Stoker trail in Aberdeenshire is timely.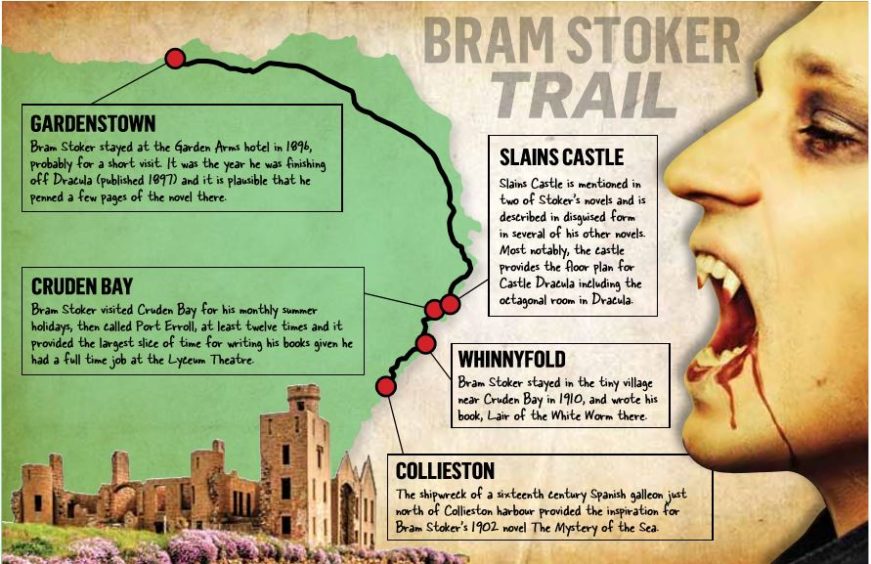 "Bram Stoker loved Aberdeenshire and returned year after year for his holidays.
"Those interested in his legacy should also be given the chance to find out the area's attraction."
Slains Castle, which is mentioned in two of Stoker's novels, is one of the five locations which have been recommended.
This year, a plaque was installed at the Kilmarnock Arms Hotel in Cruden Bay which recognises that the early chapters of Dracula were written there in 1895 – making it another suitable location for the trail.
Bram Stoker's signature can be found in the hotels guest book.
Collieston was another location that inspired the work of the Irish author, who lived from 1847 to 1912.
Mr Shepherd said: "The shipwreck of a sixteenth century Spanish galleon just north of Collieston harbour provided the inspiration for Bram Stoker's 1902 novel The Mystery of the Sea.
"The hero of the book discovers old documents in a chest he bought at an auction sale in Peterhead, which leads to the discovery of Spanish treasure brought ashore from a Spanish galleon."
In 1910, Stoker stayed in Whinnyfold where he wrote the Lair of the White Worm.
The idea for the trail initially came to light as the owners of the Garden Arms Hotel in Gardenstown are applying for a Historic Environment Scotland plaque to be installed at the premises to mark its link to the writer.
It is believed Stoker wrote several pages there and the north-east village is also featured in one of his lesser known novels, The Mystery of the Sea.
Visit Aberdeenshire chief executive, Chris Foy, recently said: "The idea of a Dracula and Bram Stoker trail sounds like a novel way to celebrate one of the greatest gothic horror stories ever written, with its roots right here in Aberdeenshire."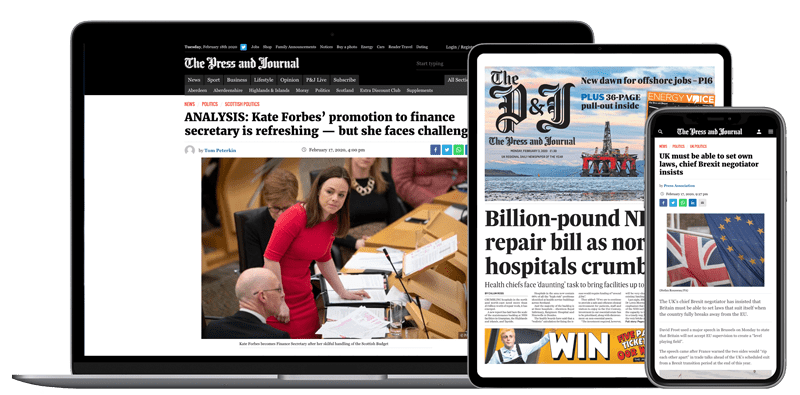 Help support quality local journalism … become a digital subscriber to The Press and Journal
For as little as £5.99 a month you can access all of our content, including Premium articles.
Subscribe