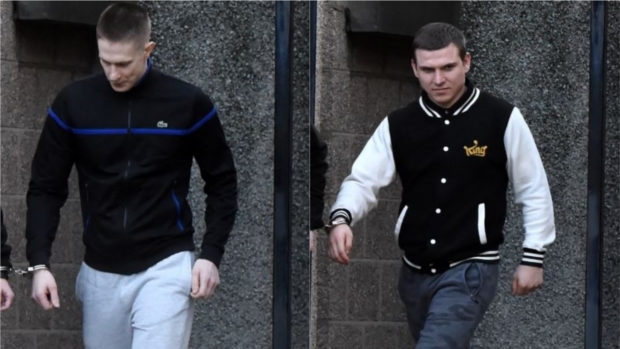 Two Lithuanian men who ran a £500,000 cannabis farm in a coastal village have been jailed for three years.
Egidijus Anzelis and Inas Maksimavicius claim they were tricked into moving to the north-east on the promise of work in a fish factory.
But when they arrived, they were taken to a house in New Aberdour, near Fraserburgh, to "babysit" a cannabis farm.
The pair, who previously admitted producing and supplying cannabis, appeared at Aberdeen Sheriff Court for sentencing yesterday.
Maksimavicius' solicitor Leonard Burkenshaw said the men had been "brought here to effectively babysit the operation" by others.
He said his 26-year-old client had emigrated to take up a job in a fish factory, but later accepted work in the sophisticated drugs enterprise.
Police stormed a bungalow in New Aberdour's Elphin Street in July last year.
Inside, they found more than 640 cannabis plants, maturing in growing areas set up in the living room, two bedrooms and adjoining garage.
The haul could have been worth even more than the estimated £500,000, as the court heard around 25% of the plants were saplings – yet to be worth anything significant to the criminals.
Neighbours told of their shock at discovering the illegal enterprise had been set up on their doorsteps and revealed suspicions had arisen when the curtains and blinds were permanently closed.
Solicitor Stuart Flowerdew told the court his 22-year-old client Anzelis had accepted work in the north-east without knowing what it would entail.
"He was provided transport in a van from Lithaunia without knowledge of what the work was," he said.
"My client accepts it was reckless. Having only arrived in this country his position was he had not planned to be involved in this.
"He is not responsible for the set-up; he got involved at a very low level."
His colleague Mr Burkenshaw added: "We can see from the age of the plants the operation had started before these men arrived".
Although Sheriff Morag McLaughlin did take into account the lowly status of the men – whose addresses were given as HMP Grampian – she said there was no alternative to a jail sentence.
She said: "Substantial commercial growing operations like this will attract a significant custodial sentence – even at a low level like this.
"I do not distinguish levels of responsibility between either of you and sentence you to three years."
The sentence was backdated to July when both men were first remanded in custody.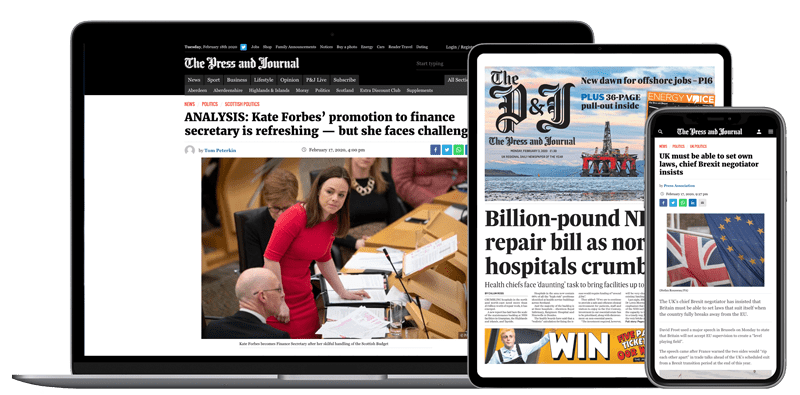 Help support quality local journalism … become a digital subscriber to The Press and Journal
For as little as £5.99 a month you can access all of our content, including Premium articles.
Subscribe