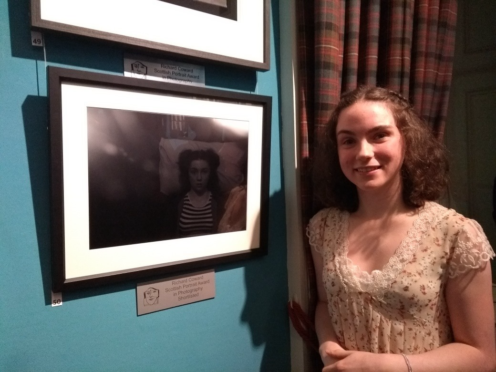 A Mintlaw teen has been praised for her striking photography which showcases her recovery from a stroke at the age of 14.
Brenna Collie produced a series of snaps for the Scottish Portrait Awards Young Photographer 2019 and won.
The sixth year pupil at Mintlaw Academy has now shared her entry pictures with Aberdeenshire's education and children's services committee.
After suffering her stroke she had to learn to walk again and decided to document the recovery as part of the Higher photography portfolio in 12 pictures.
Brenna said: "Other than learning how to walk, the aftermath of my stroke affected me in many ways and still does to this day.
"In making my portfolio I wanted to be completely honest and it not only shows my physical recovery but also my emotional recovery and the things that helped me through it.
"I wanted to show that you can have a life after stroke, regardless of how old you are.
"I'm also really keen to raise awareness of childhood stroke in whatever way I can, turning my experience into a positive experience by helping others."
Chairwoman of the committee Gillian Owen thanked Brenna for sharing her pictures.
She said: "We are incredibly proud of Brenna's achievements, the courage she has shown throughout what must have been an incredibly difficult time for a young person in particular to go through, and the commitment she continues to demonstrate to such an important cause by sharing her story with us."