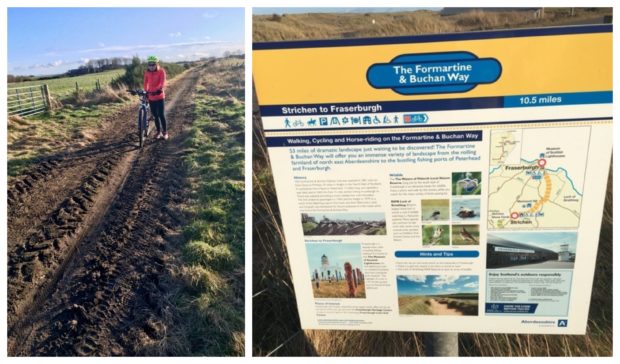 Cyclists say the "appalling condition"of a popular north-east route is making it difficult for them to enjoy their hobby and impossible for those with disabilities.
The northern section of the 40-mile Formartine and Buchan Way, which links Dyce to Fraserburgh, is said to have become overgrown, with sections virtually impassable.
Swamp-like conditions have also blighted the Strichen to Fraserburgh stretch, with the obstructions blamed on "inadequate drainage".
Upgrades have been carried out on the route as part of an Aberdeenshire Council improvement plan.
But the authority said it may struggle to carry out further works in the imediate future because its "finite budget" needs to be spent repairing "high priority defects".
Convener of the Fraserburgh South Links Sports Development Trust, Graeme Clark, said that while "some parts are worse than others" the biggest issue is its inaccessibility for bikes that have been specially adapted for disabled people.
He said: "It's not accessible for wheelchair-friendly bikes because of the gate system, yet you can see from the the sign that it is meant to be wheelchair-friendly.
"It's next to impossible to get a wheelchair on to it to test it out. The track is also narrow and difficult to cycle on and it also has other issues like drainage."
Mr Clark also said there are "similar and some worse sections" all the way to Maud.
Chairman of Fraserburgh Development Trust, Ian Watson, who is trying to secure a storage facility for specialised adapted bicycles near the Fraserburgh South Links Sports Facility, believes there would be more opportunities for cyclists if the route was in a better condition.
Mr Watson said: "Given that the start point of the Formartine and Buchan Way is only a short cycle, or short walk, from the facility, there would be an excellent opportunity for those who can benefit from the use of the bicycles to access the route to Strichen, were it in an acceptable condition."
A spokesman for Aberdeenshire Council said: "In addition to undertaking routine inspections of the Fraserburgh and Buchan Way, we also investigate any report of issues passed to us by members of the public.
"This enables us to prioritise the use of the finite budgets allocated to the maintenance of our long distance paths.
"This risk-based approach ensures that resources are initially targeted towards repairing high priority defects, which does unfortunately mean that less serious issues will have to be programmed for attention at a later date.
"Ensuring public safety is, and will continue to be, a primary focus of our repair programmes."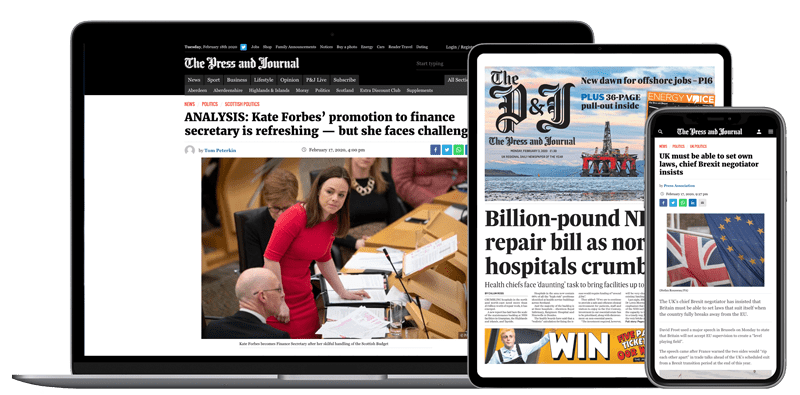 Help support quality local journalism … become a digital subscriber to The Press and Journal
For as little as £5.99 a month you can access all of our content, including Premium articles.
Subscribe