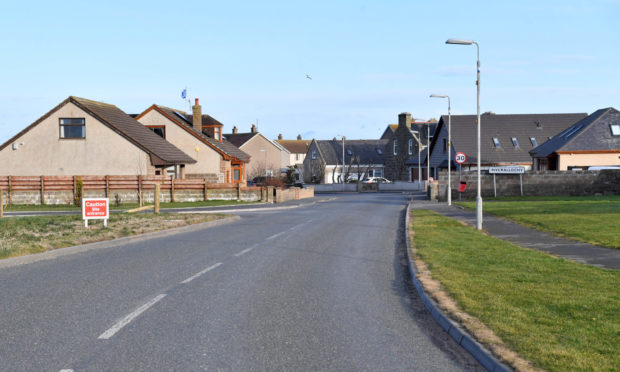 Councillors have agreed to extend a 30mph speed limit and introduce a new 20mph limit in an effort to improve road safety in neighbouring north-east villages.
Proposals for the restrictions were put before members of the Banff and Buchan Area Committee yesterday in light of approval for a new housing development on the outskirts of Cairnbulg and Inverallochy.
Access to the new development is outwith an existing 30mph speed limit on the B9107 Rathen road and so officials recommended it be extended "for safety reasons".
The report to the committee also recommended introducing a 20mph speed limit on the new streets – Mathieson Road, Centenary Crescent and Wastbye Way.
Councillor Brian Topping supported the speed limit extension, saying: "I support this and think it is very much welcome," with Councillor Charles Buchan echoing that sentiment.
Speaking after the committee meeting, Councillor Doreen Mair said: "Having had discussions with Invercairn and Rathen Memsie and Cortes community councils, the general consensus is that people would like to see a reduced speed limit.
"Currently, when people see the 40mph sign, they tend to drive to that speed and there are parts of the road that don't have pavements.
"It's something most local people want to see and I think it's a good idea."
Residents on Rathen Road had mixed views about the councillors decision.
One said: "While I wouldn't say it affects me too much, I think people on this street are careful and considerate drivers.
"I wouldn't say there's an issue here with speeding or careless driving. A lot of people on the road have children, so I think drivers have their safety in mind anyway."
However, another Rathen Road resident welcomed the extended speed limit.
She said: "People often come up and down this road quite fast. This seems like a sensible idea to me if it helps slow drivers down a little bit."