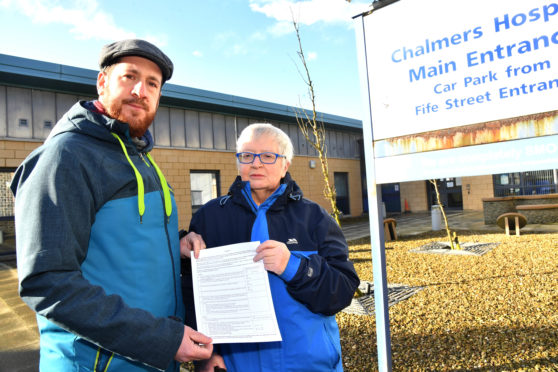 A campaign group has launched a survey to assess the impact of closing a north-east hospital's minor injury unit overnight.
The department at Chalmers Hospital in Banff was closed overnight in December after a review by the Aberdeenshire Health and Social Care Partnership.
It was agreed that the organisation would carry out a study examining the effect of the move over six months, but the Friends of Chalmers Hospital group wanted to do its own research.
Teaming up with the Banff and Macduff Community Council, members have released a survey asking patients about their experiences.
Janet Anderson, chairwoman of the Friends group, said: "Only by asking the patients will we find out if the new system is working, and also learn about its impact on the ambulance service.
"My hope is that the information collected will persuade the Health and Social Care Partnership to reconsider the opening hours.
"The survey has been going one week so far, and is anonymous."
Vice-chairman of the community council, Rob McArthur, is also pastor of River Church and has heard concerns from the congregation and other local ministers about the changed hours.
He said: "This has been such a big worry for local people, so we're helping the Friends and urging people to fill it out accurately with the positive or negative experiences they have had.
"Unless we try to do something, Chalmers minor injury unit may have closed its overnight doors for good."
Worries arose after a Banff and Buchan area committee meeting in January, where it emerged that the six-month review promised by health bosses to assess the impact of the change on the community had not been started.
Councillors branded the news as "extraordinary but not surprising".
Interim chief officer of the partnership Angie Wood, last night said: "The review into the implementation of the changes to opening hours at some of the MIUs across Aberdeenshire will look at data from each site, which will include attendances during operating hours, types of attendances, impacts on other services, as well as staff and patient experience to ensure that people are accessing the right service at the right time.
"The review findings will be presented to the IJB at the June meeting"
The community groups' own survey will run for four weeks and will be repeated again before the meeting in June.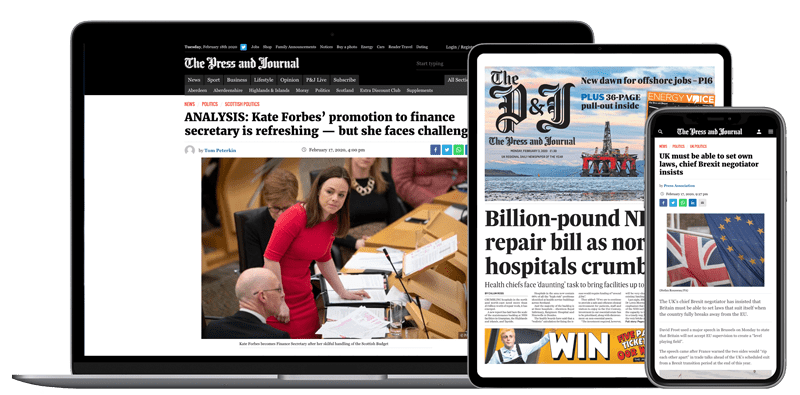 Help support quality local journalism … become a digital subscriber to The Press and Journal
For as little as £5.99 a month you can access all of our content, including Premium articles.
Subscribe