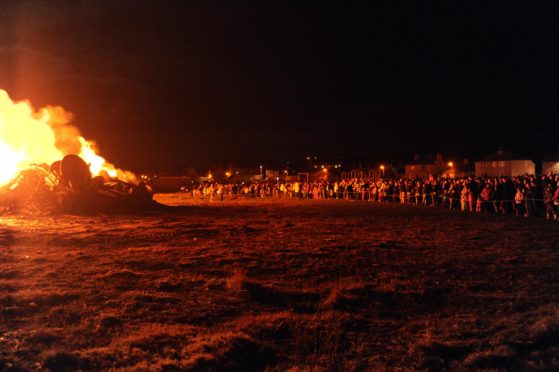 A popular bonfire night celebration has been saved after a new group of volunteers stepped in.
The future of Rosehearty's bonfire was thrown into doubt last month after the committee decided to stand down as a result of "aggressive" messages they had been sent.
There was then a race against time to find enough volunteers to submit the required paperwork by the deadline of April.
However, old and new volunteers have now banded together to form a committee.
In a statement online, the group said: "The Rosehearty bonfire will go ahead this year as planned. A new committee has been formed with members old and new and we hope to deliver a successful bonfire for our community and beyond.
"We would like to thank everyone for their words of support and encouragement and as this is a community event we rely on that support at our fundraising events and the on day of the bonfire itself.
"Any help big or small will be much appreciated."
Troup councillor Mark Findlater said: "This is good news, it's been a long standing event that's always been well attended."