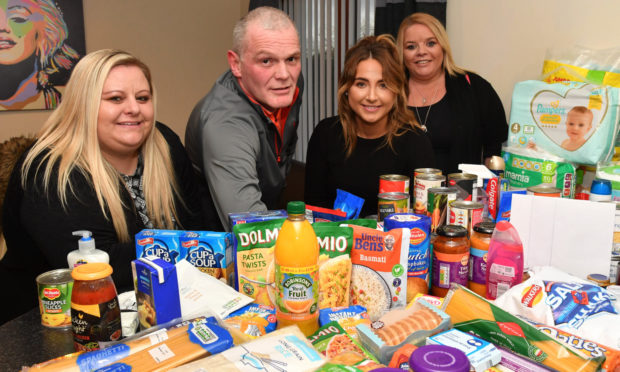 A team of volunteers in Peterhead and Fraserburgh will help deliver essential items to those self-isolating who need help.
Helen Will launched a group on Facebook to help people in Peterhead stay informed about coronavirus and offer help.
In just a few days more than 4,000 people have signed up – with demand now coming in from neighbouring Fraserburgh.
Mrs Will, from Peterhead, said: "People are really frightened. Already there's people staying in their houses whether they're showing symptoms or not just because they're too scared to go out."
Her aim is to help those over the age of 65 and people with "compromised immune systems" by providing essential items such as nappies, juice and long-life food.
She added: "All our care packs will be placed on the doorstep and all volunteers will step back to a safe distance to allow people to open the door and their parcel without worrying.
"Realistically, items will probably be delivered to people between noon-5pm."
Volunteers will be wearing identification and gloves which they will change regularly.
Posters with the contact information are being put up around Peterhead to spread the word, while Mrs Will's cousin Stephanie Stephen is keen do the same in Fraserburgh.
Miss Stephen said: "People in Fraserburgh are worried too and need this kind of help."
Mrs Will added: "I'm not sure how long this will go on for but we'll do it for as long as we can."
Those in Peterhead who need help are encouraged to phone 079484 76059. Arrangements are still being made for Fraserburgh. To find out more, search for Peterhead Community Hearts on Facebook.