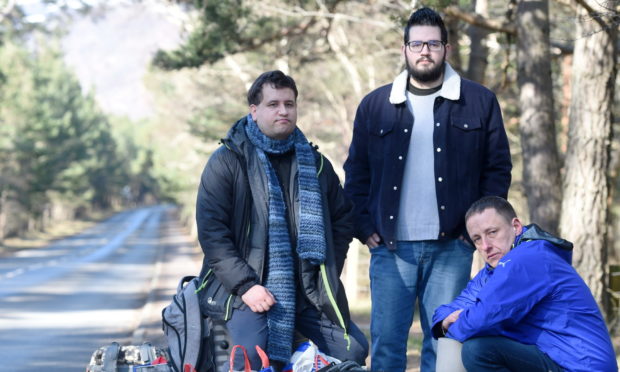 A hotel chain which sacked staff and told them to "immediately vacate" their accommodation apologised as bosses came under fire.
Foreign workers at the Coylumbridge Hotel near Aviemore were forced out onto the streets after being made redundant on Wednesday.
Operators Britannia also sacked about 40 employees at their Aberdeen venue, shutting the Bucksburn building and its Waterside Hotel in Peterhead until June 30.
It comes as the firm said its 60 buildings were "uniquely placed to provide extensive support accommodation for hospitals or care homes" during the coronavirus outbreak.
But after coming in for criticism from First Minister Nicola Sturgeon and TV host Piers Morgan, among many others, backtracking bosses claimed that telling the Coylumbridge staff to immediately leave the building was an "administrative error".
One worker, Alvaro Garcia, feared he would have to live in a tent in the woods after being turfed out of his accommodation.
But Macdonald Hotels offered access to its staff accommodation at the nearby Macdonald Aviemore Resort, and further offers of places to stay flooded in from Bute and Dundee.
The first minister said: "I would unreservedly condemn the approach that was taken in the Aviemore case, that is not how we want employers to operate."
Broadcaster Mr Morgan added: "This is contemptible. A large hotel chain firing employees and making them homeless with shockingly callous and inhuman disregard for their wellbeing."
Marc Crothall, chief executive of the Scottish Tourism Alliance said the company's actions were "cold, brutal and shocking".
In a statement, Britannia Hotels said: "With regards to the current situation regarding staff at our Coylumbridge Hotel and being asked to vacate their staff accommodation.
"Unfortunately, the communication sent to these employees was an administrative error.
"All affected employees are being immediately contacted. We apologise for any upset caused."
Richard Liptrott, general manager at the Britannia Hotel in the Bucksburn area of Aberdeen, said some staff had been kept on to "secure the building".
Mr Liptrott said the site closed yesterday morning, with its remaining "few customers" being offered full refunds.
Meanwhile, the boss of InterContinental Hotels has warned demand for hotel rooms has reached record lows as the travel industry faces one of its biggest existential threats in decades.
Chief executive Keith Barr, whose company owns Holiday Inn, said a massive fall-off in new customers had forced his business to "take the right steps" to protect itself as he announced swingeing cuts.
"Demand for hotels is currently at the lowest levels we've ever seen," Mr Barr said.
Intercontinental revealed that it would be cutting costs, eliminating its dividend and reducing salaries in a bid to save cash.
The chain, which manages or owns more than 5,900 hotels around the world, said it would also relax brand standards in a bid to save money.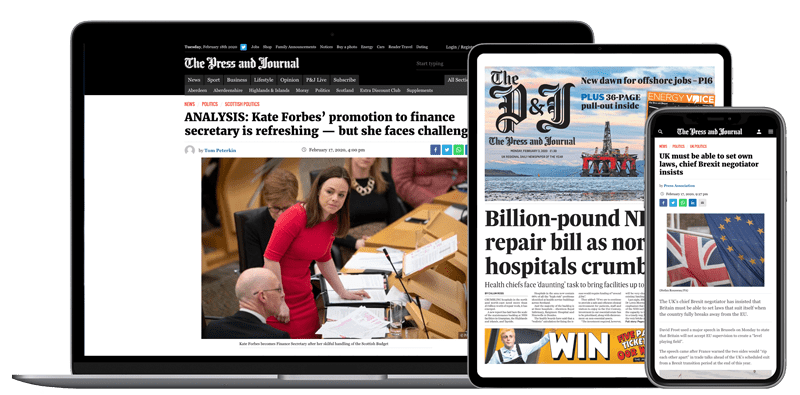 Help support quality local journalism … become a digital subscriber to The Press and Journal
For as little as £5.99 a month you can access all of our content, including Premium articles.
Subscribe