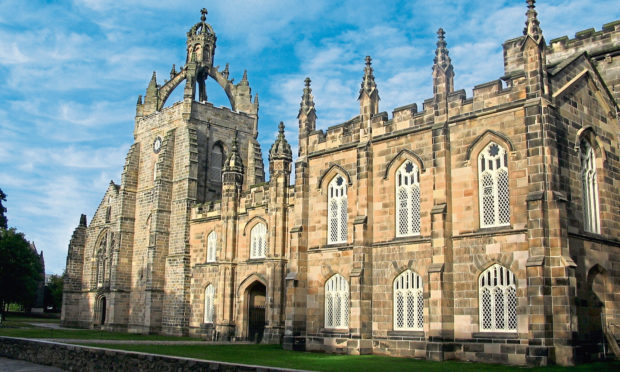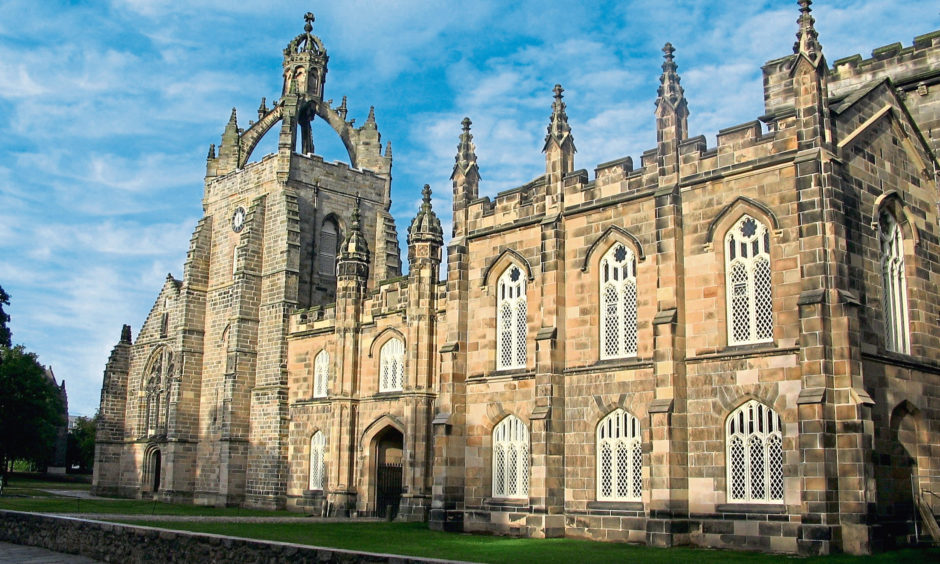 Loki Thompson wanted to travel home to be with her family in Belgium when Aberdeen University stopped lessons last month.
But her dad is in poor health and, wary of potentially infecting him with coronavirus, she made the painful decision to instead spend lockdown by herself in a foreign country.
Her predicament is one shared by many international students in Aberdeen, who have shared their experiences with the Press and Journal.
Miss Thompson is a fourth year student at Aberdeen University, and had been preparing to return to her home in Flanders to spend Easter with friends and family when the virus spread to the UK.
The 21-year-old said: "My father is currently recovering from a long-term illness and was prematurely discharged from the hospital due to a shortage of beds for Covid-19 patients.
"Going home and passing through busy airports and stations would increase my risk of becoming infected and passing the virus on to my father.
"The risk of my dad getting the virus might be small, but it's a scary situation and I didn't want to risk it."
Miss Thompson lives by herself as her flat mate returned home to Glasgow before lockdown, but is keeping in regular contact with her family.
She is also trying to limit the content she consumes on social media and has "a stack of books to read, some fabric for sewing as well as Netflix" to keep herself occupied.
Meanwhile, Carolina Lopez Del-Nero, from Gran Canaria, was supposed to graduate from Aberdeen University this year with an honours degree in music.
However, the summer graduations have been postponed and a possible replacement event in November is far from a certainty.
With flights to Spain being restricted, Miss Del-Nero decided to stay in Aberdeen.
She said: "I have friends who either tried and were made to return, or were stranded in airports for days."
Like many fourth year students, Miss Del-Nero fears the situation could have an impact on her grades and degree classification.
She said: "No access to the library affects the resources I can look at for my dissertation, and my courses are now entirely online.
"Being abroad and far from family during this time is also really lonely."
Second year journalism students at the Robert Gordon University, Andreea  Gheorghita and Elise Buet are also facing uncertainties surrounding when they might be reunited with their loved ones.
Miss Gheorghita comes from Bucharest, Romania, and tried to travel home several times last month before deciding to stay in Aberdeen after her flights were cancelled.
She said: "I have some friends in the same situation as me and we talk regularly, especially if we have a problem or we need emotional support."
Miss Buet comes from Saint-Nazaire, near Brittany, which she said is "quite an affected area".
The student has regular contact with her family through WhatsApp but has fears that two of her aunts may have contracted the virus.
She said: "I feel like the whole situation is out of touch, almost unreal.
"It is crazy to think that we are living a time like this. I saw it coming, the first European to die from Covid-19 was in France, and the idea that I could do nothing to stop it made me angry somehow."
Both universities have measures in place to help international students cope with their anxieties during the lockdown.
Filippo Antoniazzi, director of student life at RGU, said: "The health and wellbeing of our students remains our top priority and the university is ensuring all students are provided with pastoral and academic support, irrespective of their locations.
"The university does this in various ways ranging from offering financial help to advice on visa issues, to study skills and to looking after their mental health and wellbeing with essential student counselling and support services. A series of supportive webinars have been delivered specifically for international students which covered a variety of issues."
Last week, it emerged that Aberdeen University was facing "very serious" financial pressure as a result of coronavirus – as its fortunes rely heavily on the "very high growth" in the number of international students.
A spokeswoman said: "The university appreciates that this is a troubling time for students.
"Students are still able to access the university's various support services including the counselling service, the Multi Faith Centre and the Student Learning Service either electronically or by telephone."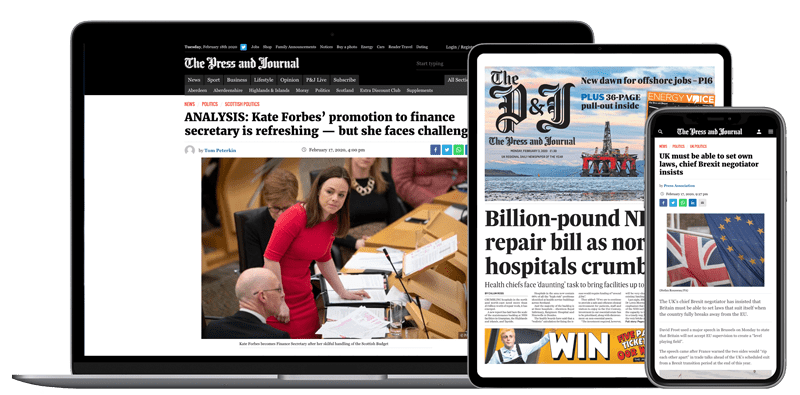 Help support quality local journalism … become a digital subscriber to The Press and Journal
For as little as £5.99 a month you can access all of our content, including Premium articles.
Subscribe