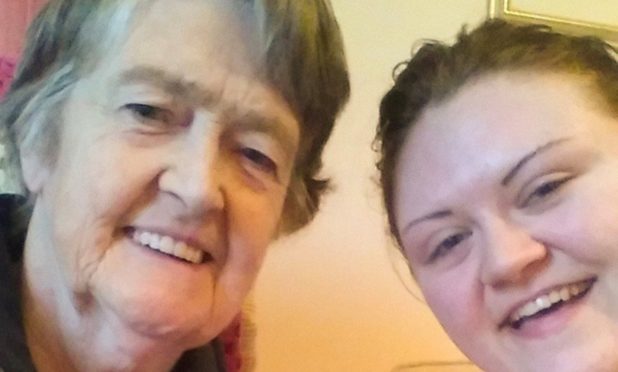 The grieving loved ones of a north-east grandmother who is among five people to have died at the same care home have spoken of how quickly coronavirus claimed the 82-year-old.
Josephine Rafferty, who was known as Joy to her friends and family, was one of five residents at Wyndwell Nursing Home in Peterhead who have died in recent days.
The mother-of-three had stayed at the nursing home for around 18 months at the time of her death.
Granddaughter Sianan Duncan yesterday described how the pensioner's health took a turn for the worse "really quickly" late last week.
Mrs Duncan said: "She had emphysema and angina but it was under control.
"She also had arthritis, which is why she was in the home as she couldn't live independently.
"In the week leading up to her death she was fine, but her health really took a turn for the worse on Thursday and Friday.
"On Saturday, before she passed, she was just really quiet. It didn't seem like she'd shown any symptoms that week, although she did have the virus."
Mrs Duncan would visit her grandmother once a week at the nursing home and talked about how she would remember the pensioner as "a character".
She said: "She was such a humorous person and would often tell jokes. She was just so kind-hearted, funny and caring."
Before her arthritis, Ms Rafferty loved dancing and was a massive fan of Tina Turner.
Mrs Duncan added: "Whenever Simply the Best came on, she'd always be singing along to that song and would be straight on the dance floor.
"Even when she couldn't dance anymore, she was always talking about dancing. It was always something she really loved to do."
Mrs Duncan and her husband, Ruairidh Duncan, praised the staff at the nursing home "for all their hard work".
The operator of the home said another seven residents are also showing symptoms and three staff working at the facility, which is owned by Renaissance Care, are self-isolating at home after testing positive for the virus.
A spokesman from Renaissance Care said: "Despite the best efforts of our brave and committed staff, five residents at Wyndwell Nursing Home have sadly passed away with symptoms that may be related to Covid-19 over the last several days.
"Our deepest sympathy is with their families and loved ones at this difficult time. Another seven residents are also currently symptomatic of the virus.
"We are unable to confirm that coronavirus is the cause as we have so far been unable to have residents tested, however three members of the Wyndwell staffing team have tested positive externally for Covid-19 and are now self-isolating."
And the owner of Kirkburn Care Home in Peterhead confirmed residents there had died of Covid-19, though it is not known how many.
Several members of staff at Kirkburn are also self-isolating due to the virus. It is understood at least two have tested positive.
Councillor Iain Sutherland, who represents the Peterhead North and Rattray area, said: "It is really sad.
"It's upsetting to hear that local folk in the community have passed away from this virus and it makes you more aware of how important it is to stay home.
"I would just urge everybody to stay at home and take every step to protect themselves against this horrible virus."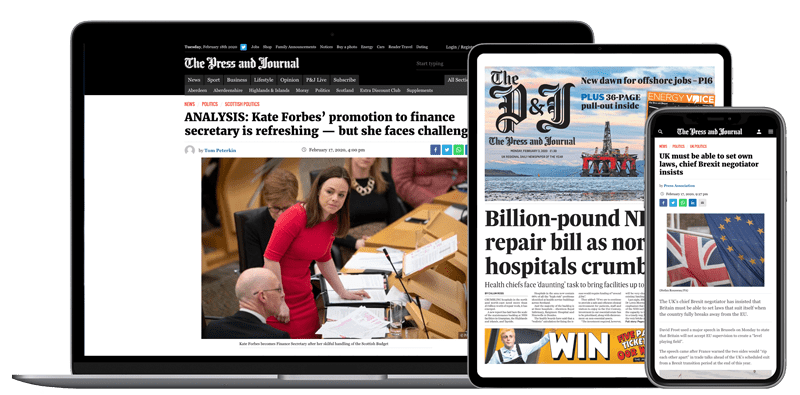 Help support quality local journalism … become a digital subscriber to The Press and Journal
For as little as £5.99 a month you can access all of our content, including Premium articles.
Subscribe