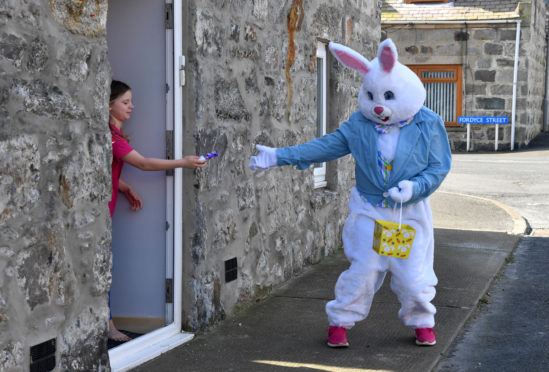 Hundreds of children in a north-east village enjoyed Easter egg donations from the members of a popular bonfire committee.
The Rosehearty group dressed up as cartoon characters to deliver chocolate treats to youngsters all over the village.
The committee said they wanted to give children something to look forward to, leading to Disney and Paw Patrol characters joining the Easter Bunny on the streets.
"The Rosehearty bonfire committee would like to say a special thanks to everyone who helped make it happen," members said in a statement.
"It went really well and we would like to say an extra special thank you to all the kids who drew posters for the van."
Around 300 eggs were handed-out, with those left over donated to St Modans Care Home.