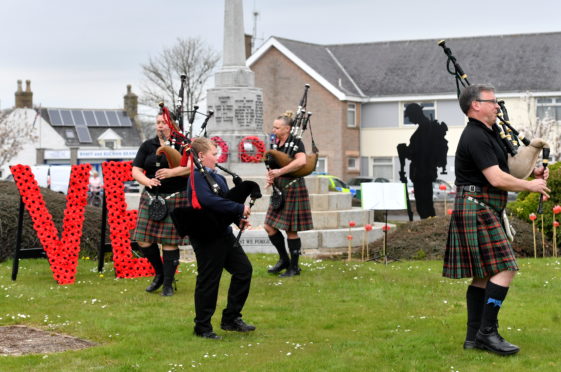 Communities throughout the north-east came together to mark the 75th anniversary of VE Day with some creative celebrations.
Residents in Mintlaw and Aberdeen commemorated the milestone in ways which followed social distancing guidelines.
In lieu of the postponed event that was scheduled to take place at Aden Park, near Mintlaw, locals were encouraged to have picnics or afternoon tea in their gardens.
At 3pm yesteday, pipers Mandy Murray Rae, Pamela and Malcolm Whyte and Kyle Elrick played at the village's war memorial statue for those across the village to hear.
Skills development and events officer for the country park, Justine Tough, said: "A fantastic VE Day celebration was to be held in Aden country park which sadly could not go ahead.
"However, it is so important to celebrate VE Day from our homes to recognise those who fought for our country all those years ago."
It's hoped that the planned celebration will still take place in the outdoor expanse at a later date.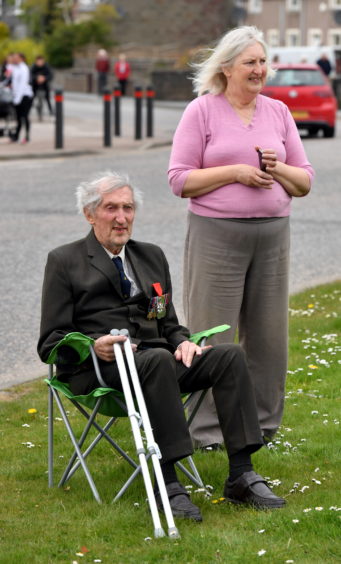 At 2.45pm on Woodend Crescent in Aberdeen, neighbours braved the weather to enjoy a socially-distanced street party to mark the occasion.
Wendy Garrett organised the event to keep the community spirit alive after lockdown was extended for another three weeks on Thursday.
She said: "I feel really strongly about this 75th anniversary and am thinking of how the country came together then.
"We are fighting a silent war and I'm sure that our community can come together and win it.
"Everyone came forward and put things towards the street party. We had a piper, bunting made by the children, a neighbour handed in big banners, framed pictures of the Queen and Union flags.
"It has been a great atmosphere on our street and I hope that after coronavirus it will remain like this."
At 3pm the street toasted thanks to the people who lost their lives in the war, and then played Vera Lynn songs to remember the fallen.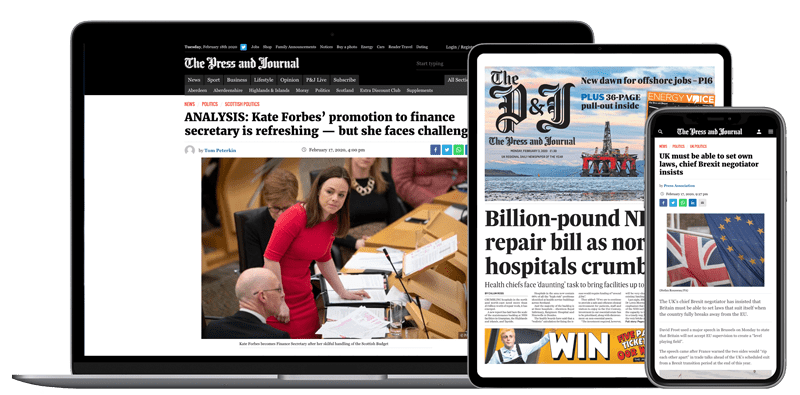 Help support quality local journalism … become a digital subscriber to The Press and Journal
For as little as £5.99 a month you can access all of our content, including Premium articles.
Subscribe