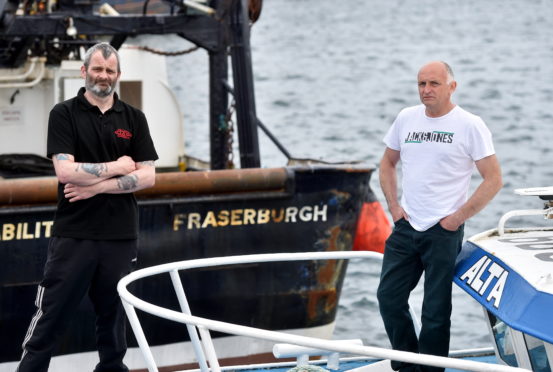 A north-east fisherman says he has been forced to put his boat up for sale after falling through the cracks of government schemes aimed at helping the industry survive.
Michael Ritchie has been earning a living from the sea for 38 years, but was among scores left facing financial ruin amid the coronavirus pandemic.
The 53-year-old small inshore fisherman applied for hardship grants to see him through the uncertain period, along with funding available to the self-employed.
But he has been told that he does not qualify to receive help, due to not meeting certain criteria about the type of catches he landed last year.
Mr Ritchie said: "I applied for the hardship fund but was refused because I had broken down last year, and that had affected my prawn catch.
"That is what the hardship fund is based on."
He said the mechanical problems set him back £50,000 in repair costs.
The fisherman added: "I obviously didn't want this to happen. I lost three months in wages when my boat was broken and this three months was during my main prawn fishing season.
"I couldn't get out to sea at the beginning of the year due to bad weather, and then Covid-19 happened."
The boat which Mr Ritchie has now resigned himself to selling has been in his family for "seven or eight generations".
In another attempt to secure some financial assistance, he applied for Universal Credit but he does not qualify for that support as his wife works as a support co-ordinator for Aberdeenshire Council.
He said: "I have never missed any tax bills in 38 years and now I've been told that I am not entitled to anything."
Macduff fisherman Robert Souter also criticised the "grey areas" in the Scottish Government's Sea Fisheries Intervention Fund.
He said: "There are a lot of boats that fall foul of the guidelines, myself included.
"The criteria of getting funding was rushed in and the guidelines were taken on what the vessels did last year.
"The criteria was that 50% of yearly gross income had to come from shellfish, so if you didn't reach that 50% criteria the government is classing you as a whitefish boat.
"My vessel hasn't landed fish or prawns in just over two months and there are a lot of owners in the same situation."
A Scottish Government spokesman said that individual cases would be examined.
He said: "Discussions continue with industry representatives to consider whether there are further vessels that can be identified as in genuine need of hardship support over and above what is already available.
"This will include looking at individual cases which did not meet the eligibility criteria and have particular circumstances to take account of."
MP for Banff and Buchan, David Duguid, has been contacted by fishermen, fish merchants and processors who are also struggling to make ends meet.
Mr Duguid said:"I have taken up these concerns with the SNP government and the minister responsible, Fergus Ewing.
"So far, Mr Ewing has refused to offer any specific aid to the whitefish fleet, many of whom are based out of ports in Peterhead, Fraserburgh and Macduff.
"I am calling on SNP ministers to do more to help those that are not getting the support they need in this time of crisis."
MSP Stewart Stevenson said he was "not in a position to comment on individual cases".
But the SNP politician said he has "made representations" on the issue on behalf of affected constituents.
He said:"The Scottish Government have introduced by far and away the most generous scheme for the fishing industry in the UK.
"The funding clearly demonstrates that we stand ready to help our fishing fleet, fish processors and food industry at this extremely difficult time for them and that will include more complex cases.
"After listening to calls from businesses who have seen their livelihoods disappear overnight as their markets have shut down in response to vital public health advice, the funding is benefiting more than 220 Scottish vessels over 12 metres."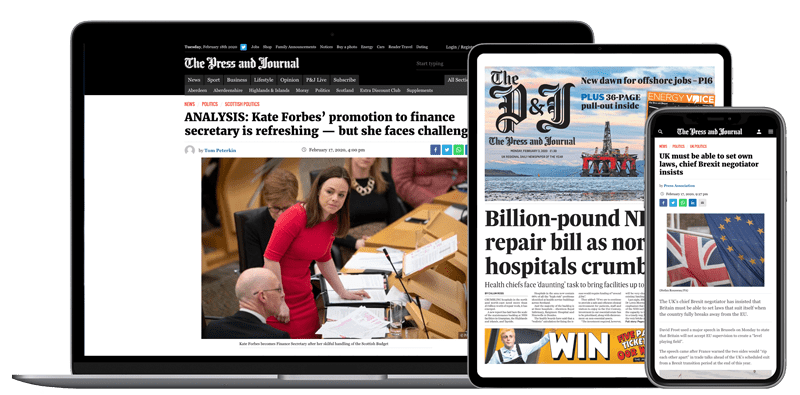 Help support quality local journalism … become a digital subscriber to The Press and Journal
For as little as £5.99 a month you can access all of our content, including Premium articles.
Subscribe