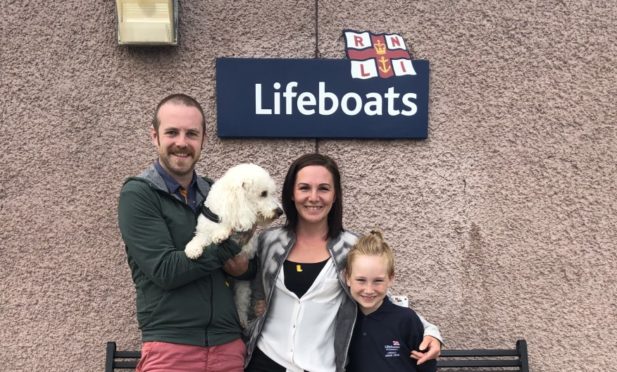 A schoolboy has raised £500 for the RNLI by walking 100 miles.
Mason Innes set himself the challenge after his school, Buchanhaven Primary, asked pupils to do something inspired by Captain Tom Moore, who raised millions for the NHS by completing 100 laps of his garden.
Eight-year-old Mason walked four or five miles each day with his mum Robertamay Innes, her partner Gary Buchan and their dog Thanos.
His proud mum said: "We can't believe how much people have supported him – we're so grateful to everyone who donated."
The family chose to raise funds for the RNLI as Mr Buchan's grandad, Allie Greig, volunteered with Peterhead Lifeboat and helped at the shed until he was in his 70s.
Mr Greig was made an honorary crew member for his dedication, and at his funeral in 2012 the lifeboat flag was draped over his coffin.
Peterhead Lifeboat's operations manager  Jurgen Wahle said the crew were "extremely grateful" to Mason for his efforts.
He added: "Mason completed his walk at the station, however when it is safe to do so we're looking forward to welcoming him back to meet the crew, give him a tour of the lifeboat and show him our equipment and how his hard-earned money can benefit the station."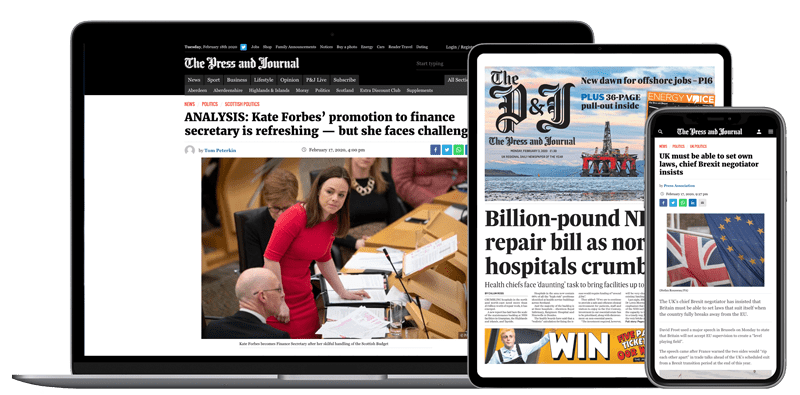 Help support quality local journalism … become a digital subscriber to The Press and Journal
For as little as £5.99 a month you can access all of our content, including Premium articles.
Subscribe