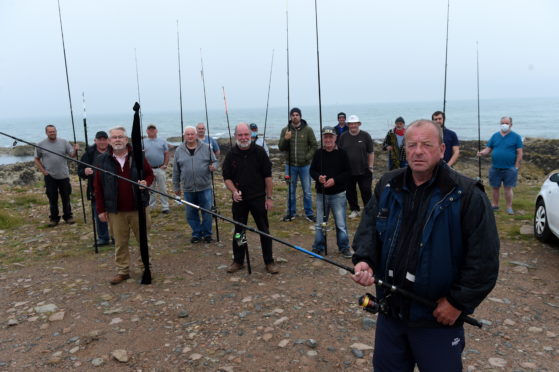 A north-east angling club is battling to gain access to an area of Peterhead Harbour which was a traditional hotspot for the hobby until it was taken over by an offshore firm.
Several like-minded enthusiasts have grouped together to form the new Peterhead and District Angling Club.
Top of the group's agenda is securing permission to fish from breakwaters at the port which are off limits as they form part of Asco Ltd's supply base at the south of the harbour.
One of the club members, Bruce Buchan, said the spot in question used to attract anglers from all over Scotland and is "an important part of Peterhead's culture and heritage".
He said: "Generations of Peterhead families have fished from these breakwaters, it's an asset to our town."
Mr Buchan added that, as fishing is one of the few sports people can enjoy under lockdown, immediate measures should be taken to allow the group access.
And he pointed out that there is plenty of room on the breakwaters to allow anglers to remain safely spaced apart should they be allowed there.
Asco last night confirmed it was looking into the request – but said a review into whether to allow anglers onto its grounds might not be completed until September.
A spokesman said: "As lease-holders of much of the area under discussion, Asco has a regulatory duty of care to ensure a safe and secure environment for its staff, clients and any visitors to its locations.
"This can only be achieved by restricting public access to the fully operational quayside, which is in line with access regulations in place across the Port Authority.
"Working with Peterhead Port Authority, Asco anticipates that the review will be complete in four to six weeks."
The fishermen hope the review will find there is the flexibility in place to balance that duty of care with the use of the spot for their hobby.
The club was formed to cater to the popular pastime in the north-east town, and people of all abilities are welcome to join.
Mr Buchan said: "We're looking for more members to join the club, it's all about enjoying the camaraderie of others with similar interests."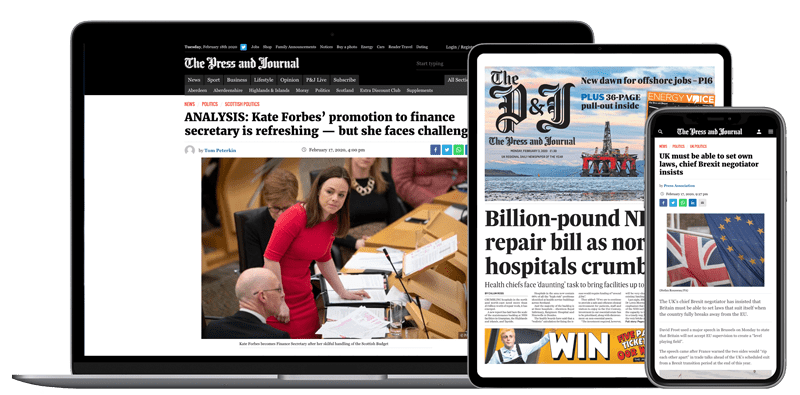 Help support quality local journalism … become a digital subscriber to The Press and Journal
For as little as £5.99 a month you can access all of our content, including Premium articles.
Subscribe