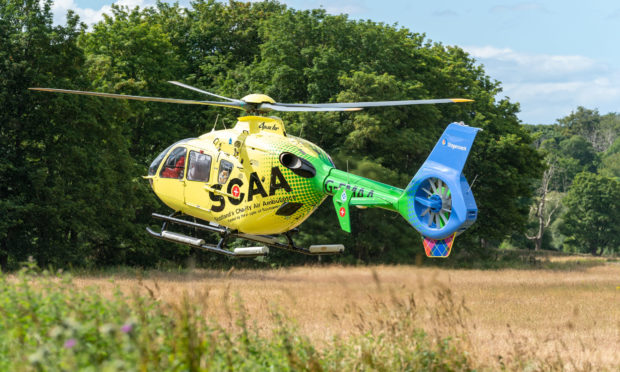 Safety warnings have been issued after two people who apparently jumped 40ft from a bridge into a north-east river needed hospital treatment.
A man was airlifted to Aberdeen Royal Infirmary from the Bridge of Alvah, two miles south of Banff, after he and another male got into difficulty.
It is believed they had vaulted the parapets of the historic structure in order to dive into the waters of the Deveron below.
They alerted the emergency services at around 1.25pm and a coastguard ground team, police and ambulance crews went to the scene.
Scotland's Charity Air Ambulance (SCAA) was also involved.
Its Aberdeen-based aircraft Helimed 79 had been in attendance at an equestrian accident in south Aberdeenshire, and was then tasked to deploy a team of medics to Bridge of Alvah during its return to base.
The injured pair were treated at the scene then taken to Aberdeen Royal Infirmary, one by road ambulance and the other by air.
The severity of any injuries they suffered is not yet known.
A police spokeswoman issued an appeal for people to "stay safe" around waterways.
She said: "Both males were treated by ambulance at scene and were conveyed to Aberdeen Royal Infirmary for further assessment and treatment.
"We'd like to remind members of the public to ensure they stay safe in and around bodies of water across the north-east, as the summer months continue."
Ward councillor John Cox, who lives near the bridge, urged people to treat it with respect.
He said: "It is a fantastic spot for walking and seeing wildlife, but it is not a playground.
"People have to recognise how dangerous it is, and there is a very big lesson to be learned from this.
"I wish those who were injured a speedy recovery."
Bridge of Alvah was built in the 1770s to link two neighbouring properties on either side of the Deveron.
The landmark is a popular stop for walkers taking in the nearby sights, including the close by Duff House.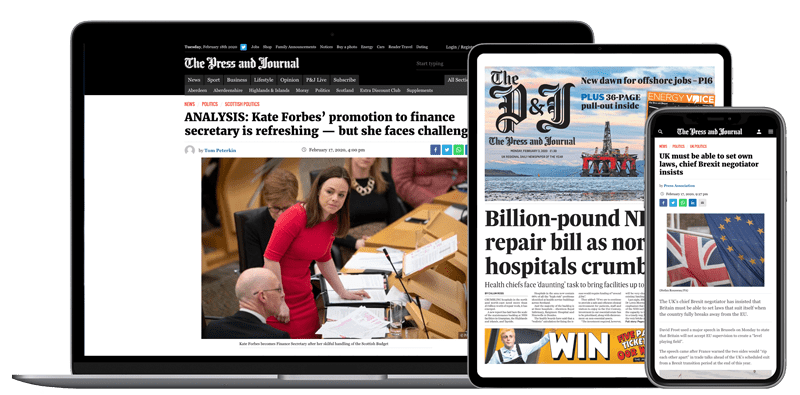 Help support quality local journalism … become a digital subscriber to The Press and Journal
For as little as £5.99 a month you can access all of our content, including Premium articles.
Subscribe