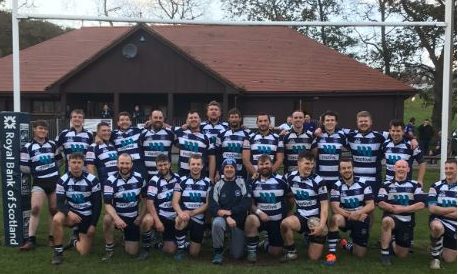 A north-east rugby club is encouraging new members to get involved when they resume training next month.
Banff Rugby Club's season "was in full swing" before lockdown was announced, bringing an end to training sessions.
Now the team is preparing to return to the training pitch next week, and are reassuring members that precautions will be taken to ensure safety.
Players will arrive ready to train where they will sign in and out and wash their hands on arrival. All equipment will be cleaned prior to training by coaching staff and the club house will be open for toilet use only.
The club is advising those who are sick or who have sick family not to attend training.
The training "will be about going back to basics" and "building up fitness levels again before the games start back."
Senior head coach Seb Acklaw said: "It was a shame our season was cut short after all the hard work that was put in.
"I'm feeling confident about the training re-commencing, a lot of us are looking forward to it after all this time.
"We had a really good season last year and we're looking to develop on what we achieved."
On Saturday members are welcome to attend a registration barbecue from 12-4pm at the Duff House grounds.
Seniors will resume training on August 4, with ladies and youth back the following day, all from 7pm-8.30pm at Banff Rugby Club, Duff House Sports Clubhouse. Potential new members can find out more via the club's Facebook page.