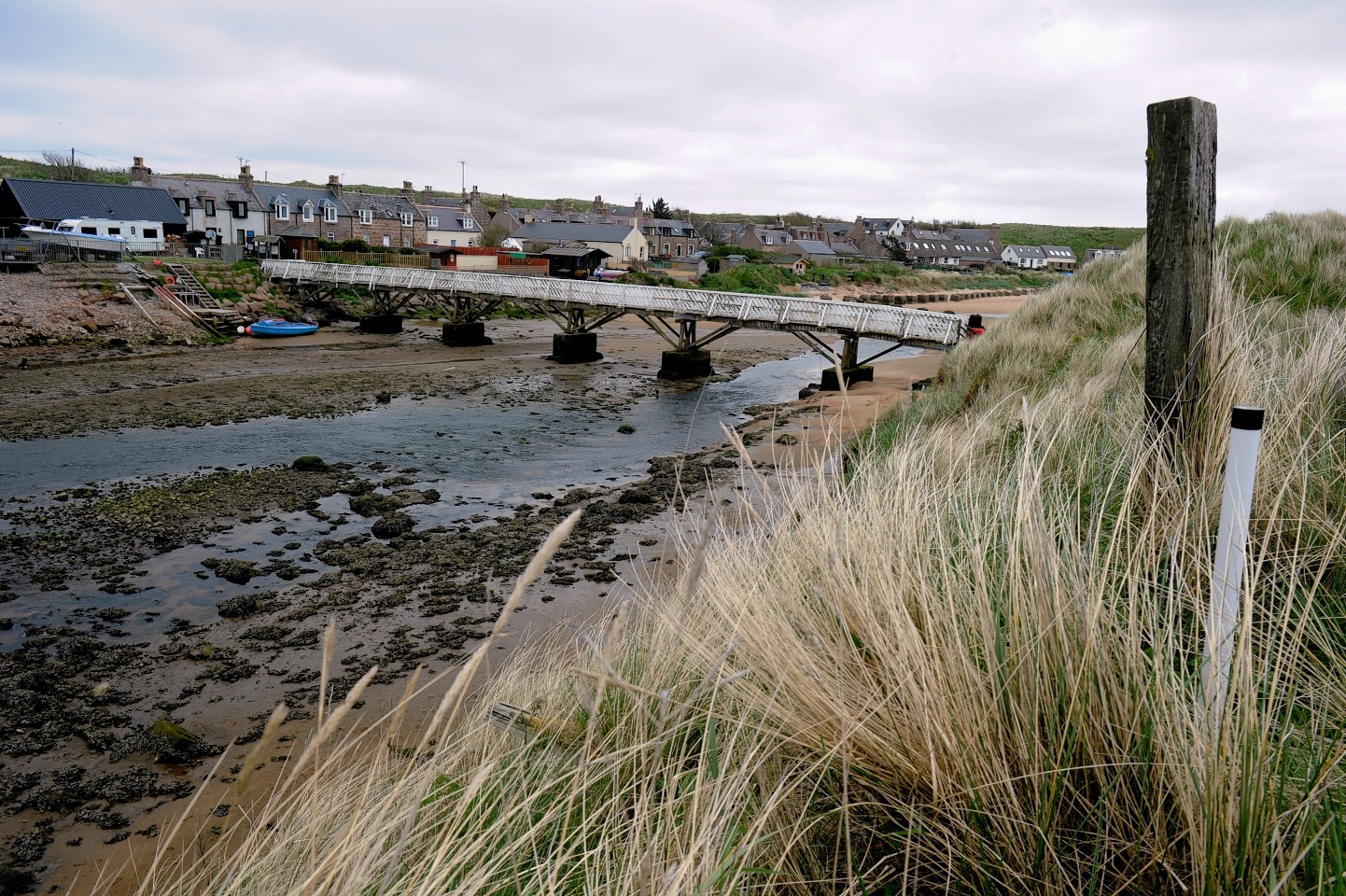 The north east's tourist trade could be hit by long awaited repairs to a dilapidated bridge that connects a Buchan village to its award-winning beach, it has been claimed.
The latest proposal to safeguard the 92-year-old Ladies Bridge at Cruden Bay is expected to be approved by councillors next week.
The rickety wooden crossing, which has been forced to close several times in recent years, is the only direct link between the village and its prized sands.
Last year, members of the Buchan area committee approved a £340,000 package of repairs which was expected to extend the structure's life by more than 50 years.
A temporary bridge had been planned during the repairs but a cheaper option has now been proposed.
The council now wants the 14-week construction to begin in the middle of May next year – meaning the crossing could be out of action for the entire school summer holiday period.
Last night, Hugh McIntyre, chairman of the Cruden Bay Community Association, said: "When the bridge was shut several years ago, the local traders saw a significant drop off in visitors.
"We are happy that things are finally moving on, but we would like to see work commence as early as possible to mimimise disruption to local businesses."
It had earlier been planned to carry out the work outwith the busy summer season, but the dates have been reviewed in order to avoid any weather-related delays.
Local councillor Stephen Smith, who has campaigned for improvements at the crossing, added: "It's clearly very important for the village and the wider north-east tourist economy that work to replace the bridge is done as quickly as possible and with the minimum of disruption.
"It's inevitable there will be some access issues when the superstructure itself is replaced but the end result will mean security of access to the beach and a new bridge for the community."
The 170ft bridge was built in 1922 after a fundraising campaign by local women, hence the name Ladies Bridge.
It was shut in 2003 for six months and again in 2010 after it was battered by strong winds.
A council spokesman said: "This period is optimum in terms of good weather, daylight hours and outwith the period of highest tides." He added that an alternative starting date at the end of April was being considered, although this could still encroach on the summer break.
Next week, the Buchan area committee will be urged to approve the revised scheme, expected to cost around £220,000.