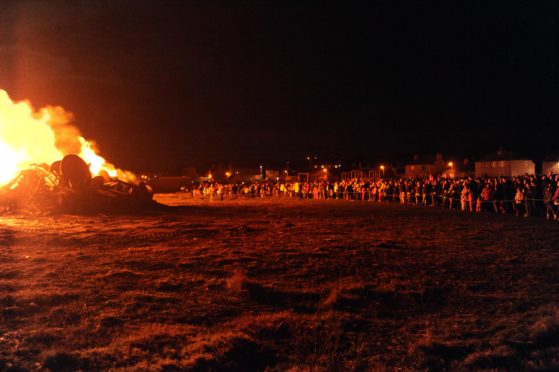 A village bonfire night that regularly attracts crowds of up to 800 from across the north-east has been axed amid lingering uncertainty over coronavirus.
The committee behind the Rosehearty event say they feel it is their duty to "protect the village" by cancelling this year's bash.
Chairman of the Rosehearty Bonfire Committee, Jack Dunn, said he hopes to be back with a bang next year though.
Mr Dunn said: "We're all very disappointed but it's unfortunately something that's outwith our control.
"The situation doesn't really seem to be getting any better and I can't see large gatherings being allowed by November. The safety of our spectators is paramount.
"The support we had from our fundraisers was great and we definitely hope to return next year."
Troup councillor Mark Findlater added: "It's a real shame but totally understandable.
"I'm sure that next year will be a different story, but we'll just need to wait and see what happens."
The Ellon Round Table also announced that the town's annual bonfire and fireworks night will not go ahead this year.
The group's online statement read: "With all the uncertainty our community will be facing over the next few months, we've reached the point where it would be unwise to commit the money towards an event that is unlikely to be able to go ahead safely."
"It was agreed that the approximately £5,000 it costs to put this event on could be put to better use to support our community through 2020."