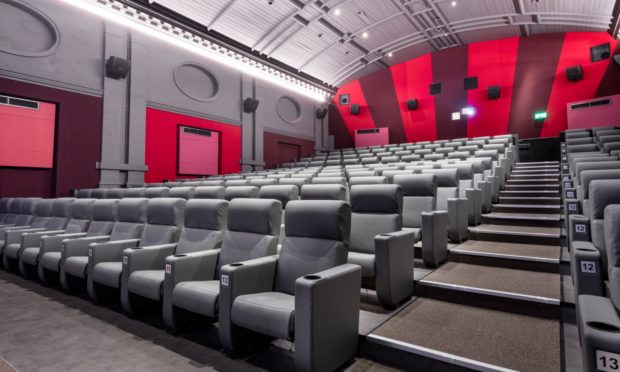 A major new cinema complex will finally open its doors to the public after a seven month delay.
The Arc Cinema will welcome film buffs across the north-east to the former Gala Bingo site on Peterhead's Marischal Street on Friday, October 2.
Initially staff planned to welcome the public ahead of Christmas last year – then again in March.
The launch was, however, postponed due to the Covid-19 pandemic, but now may be just weeks away.
The Irish-based chain has invested £2 million to convert the bingo hall into a five screen cinema.
That move was hailed by Aberdeenshire Council as a "significant opportunity" for the Blue Toon.
Finishing touches are now being carried out ensure the cinema is ready to open with all the necessary safety features in place to cope with the ongoing social distancing requirements.
Peterhead resident Laura Daramola was recently appointed manager of the new facility.
"I love films and I am really looking forward to bringing cinema back to the centre of Peterhead in this great building," she said.
"There will be special measures in place because of the Covid-19 restrictions to ensure the safety of all our visitors and staff but we are certain they won't detract from the overall experience.
"We can't wait to open our doors."
Ms Daramola now needs to recruit a 15-strong team and is looking for each member to have a hospitality background and a love of films.
Applications for the available positions can be made online via Indeed or Facebook.
Councillor for Peterhead North and Rattray, Dianne Beagrie, described the announcement as being "great news for our community."
Mrs Beagrie said: "This is a very welcome addition to Drummers Corner.
"I look forward to the opening and look seeing our community support this."
The five screen cinema will show the latest blockbuster and independent films as well as broadcast screenings of opera, ballet and theatrical productions.
It will boast 422 luxury leather armchair seats, digital laser projection with 3D capability and Dolby Digital 7.1 surround sound, including the Fidelio system for the hard of hearing.
All of the screens at the new facility will be wheelchair-accessible and it will also have subtitled screenings.
A range of snacks and drinks will also be on offer and all screens are licensed.
Brian Gilligan of Arc cinema, who has been leading the project, previously said: "We are delighted to be bringing an Arc Cinema to Peterhead and being part of the town's regeneration.
"We are sure that the local community will love their new cinema."
The development of the scheme has been assisted by Aberdeenshire Council with a £200,000 cash injection from their Property Investment Fund.
The Arc Cinema chain was established in 2014 and is currently opening a number of new sites in the UK.