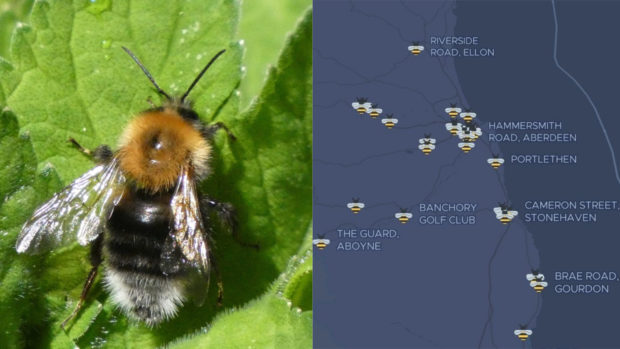 The number of tree bumblebees being spotted across the north-east is "significantly higher" than last year.
The bombus hypnorum, or the tree bumblebee as it is widely known, is more commonly found in Europe but first appeared in England in 2001 but over time has made its way to Scotland.
Last month, a tree bumble bee was found for the first time in Peterhead and since then  the critters have been repeatedly spotted in the region.
Glen Roberts, from the North East Scotland Biological Records Centre (NESBReC), previously said he thought they would move to Fraserburgh, Banff and Orkney eventually.
But he is delighted they have been moved sooner than expected, with a sighting recorded in the Williams Crescent area of Fraserburgh last month.
Mr Roberts said: "I thought the bees wouldn't have got to Fraserburgh this year. I guess they would have moved along the coast using suitable habitats along the way."
The bees have been reported at different locations all over Aberdeen and are commonly being found in bird boxes.
Last year there was only reports of the bees at 14 different locations. However, this year there have been reports at 44 different locations across Aberdeen and Aberdeenshire.
Mr Roberts is hopeful there will be more recordings of the bees next year. He said: "Lets say we get 50 by the end of this year, we could quite possibly double that next year."
The tree bumblebee first arrived in the Highlands in 2019, and are well established in Argyll.
Biologist Murdo Macdonald said: "They have gone up the west coast and are well established in Argyll. They seem to come up from two different directions, they've either gone up the Great Glen and others have gone along the Moray Coast.
"It's disappointing there haven't been as many here but  it's not just bees, insects have  been in short supply this year."
To help with research on the tree bumblebee, the public are encouraged to record their sightings of this species online at www.nesbrec.org.uk or www.hbrg.org.uk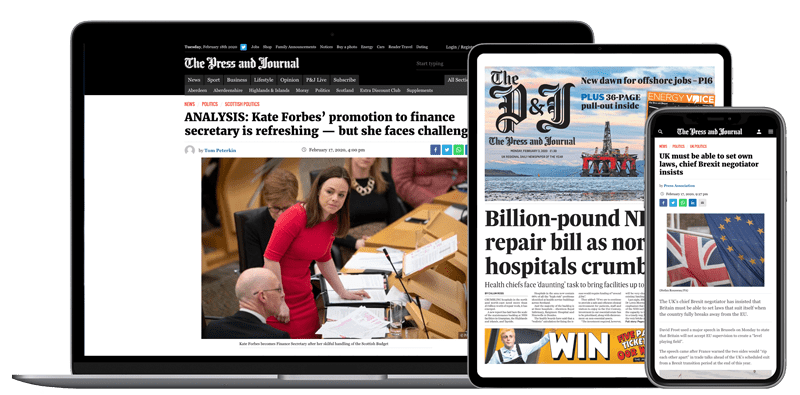 Help support quality local journalism … become a digital subscriber to The Press and Journal
For as little as £5.99 a month you can access all of our content, including Premium articles.
Subscribe