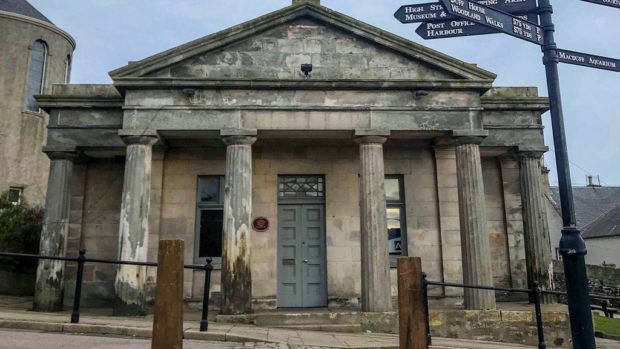 Banff's former tourist information centre could be converted into a new coffee shop.
A proposal has been submitted to Aberdeenshire Council to transform the historic Collie Lodge building.
It comes from Lee Brett of the company Two Beards, with the application stating the application is for a "sustainable coffee shop" boasting real green credentials.
He hopes it will create "a destination for the community" and a business that will offer a boost to tourism and the local economy".
The building is being offered on a short-term arrangement of up to one year, according to a property report by Aberdeenshire Council.
Should the venture "proves to be successful", however, that could be upgraded to a full lease.
The local authority's report said:  "Although very small, the property would provide a good location for a small startup business possibly catering for visitors to Banff."
The planning application adds that: "Every effort will be made to ensure the minimal use of plastics and promote extensive recycling."
"Furthermore, all disposables are made from plants, not plastic, and are 100% compostable and biodegradable.
"Our coffee grounds will also be recycled in conjunction with a north-east business to further boost the local economy."