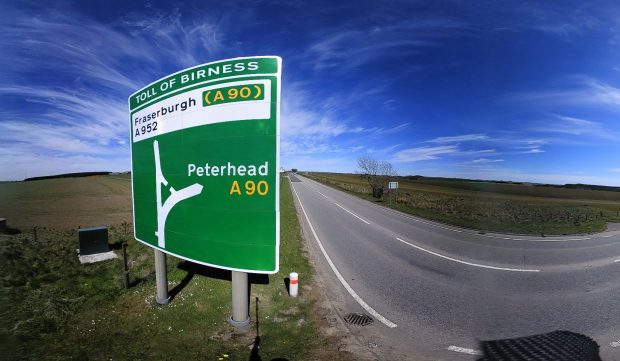 North-east councillors are calling for transport systems "the Victorians would recognise" to be upgraded on major commuting routes and at accident blackspots.
Following the Buchan Area Committee meeting on Tuesday, members have pressed for action to be taken on networks north of the Toll of Birness in order to bring the routes "into the 21st century".
The aim of the Nestrans Regional Transport Strategy report, which was presented to councillors earlier this week, is "to provide a safer, cleaner, more inclusive and accessible transport system in the north-east".
It highlights key actions for Aberdeenshire, one of which involves working with Transport Scotland to upgrade the A90 north of Aberdeen and includes dualling between Ellon and the Toll of Birness.
Junction upgrades, including roundabouts at Toll of Birness and Cortes are also suggested as well as safety and reliability enhancements to Peterhead and Fraserburgh.
Improvements to parts of the A944, A947, A93, A92 and A98 were also mentioned in the report.
Councillor for Peterhead South and Cruden, Alan Fakley, welcomed "the vast majority of the report" however said he was "really disappointed the only  thing the northern ports can expect over the next 20 years are some safety and reliability enhancements north of the Toll of Birness".
He believes northern ports depend on 21st century infrastructure and such improvements would be "vital."
Speaking at the meeting, Mr Fakley said: "I often joke if the Victorians were to re-visit Peterhead they would recognise the transport infrastructure we still depend on. However, they of course would be looking for the railway system which we sadly no longer have."
Mr Fakely said he strongly feels the transport system north of the Toll of Birness "has to be brought up to 21st century standards" and asked the Buchan Area Committee to "recommend the strongest possible way to the ISC (Infrastructure Services Committee)".
He added the inclusion of road improvements and or rail improvements north of Ellon should be included in this strategy.
Councillor Anne Simpson agreed there was't "enough emphasis for our north part of Aberdeenshire" in the report.
She said: "I think it's absolutely appalling that Peterhead  is the biggest towns in Scotland without a railway."
Mrs Simpson said she was also "really disappointed the A952 isn't included" in the list.
The Buchan Area Committee's views and comments will be considered by the ISC on October 1.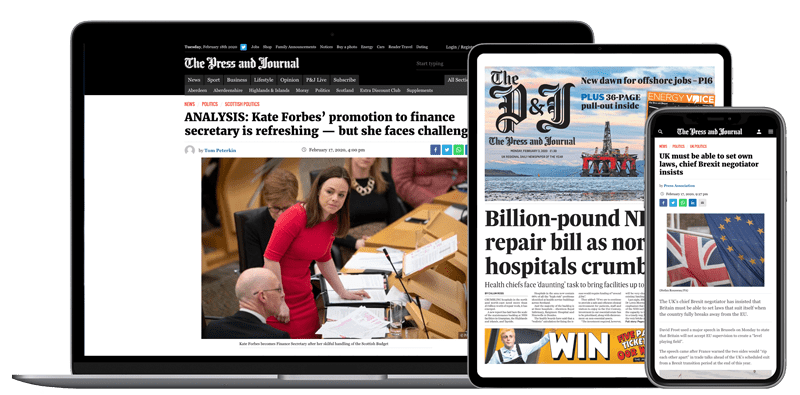 Help support quality local journalism … become a digital subscriber to The Press and Journal
For as little as £5.99 a month you can access all of our content, including Premium articles.
Subscribe