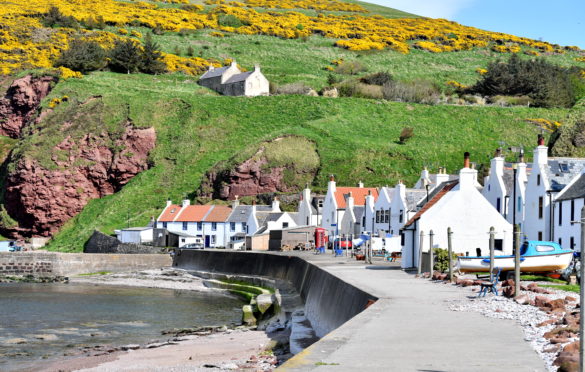 Electric-powered car owners will soon be able to charge up with a view as a new outlet point is to be installed at a north-east harbour.
Pennan Harbour Trust's application to install the public-use charger has been given the green-light by planners and will soon be installed, thanks to support from the Energy Saving Trust, near the harbour shed opposite the village's Shore Road.
The application, submitted by Graeme Anderson from Pennan Harbour Trust, sites both a green charger outlet and a black rubber wheel stop at the existing parking area there.
Praising the "discreet" nature of the installation within a conservation area, Aberdeenshire Council's report on the application said: "Pennan is a small historic fishing village with a number of traditional characteristics and while thus is a more modern development, due to its limited scale and neutral finish it would not erode the character of the surrounding area nor would it result in any loss of amenity to the surrounding area."