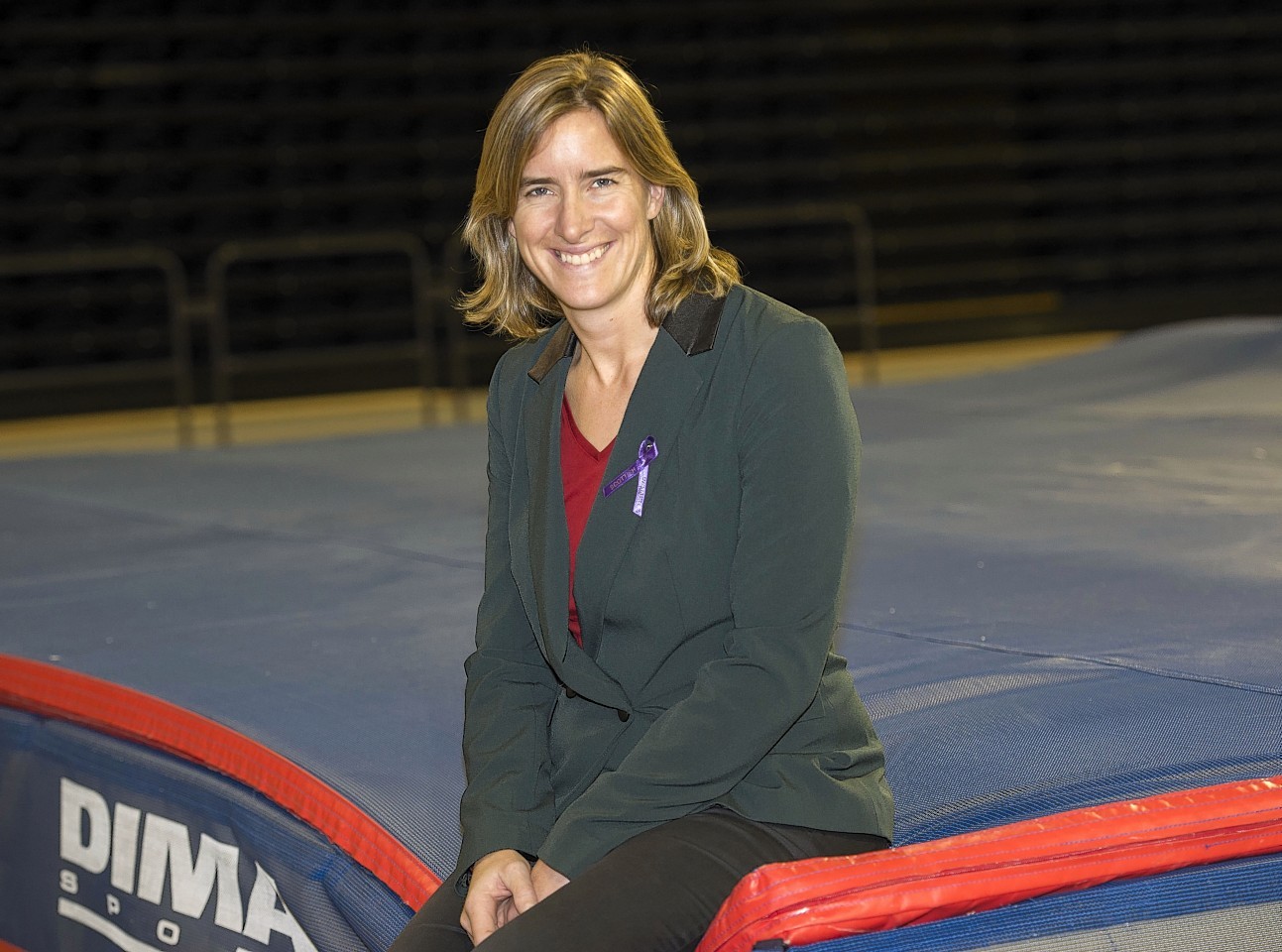 Olympic rower Katherine Grainger has launched this year's Scottish Traditional Boat Festival at Portsoy.
The gold medalist joined an all female crew called the Skiffettes at a ceremony in the historic north-east harbour yesterday morning.
They went out on the open water in the group's hand-built, bright pink boat the Soy Quine.
The colourful craft is one of a record number of skiffs – coastal rowing boats – which will be taking part in competitive races at this weekend's festival. A total of 17 crews have designed and built their own vessels for the occasion.
After returning to dry land, Miss Grainger laid the foundation stone for the PORT (Portsoy Organisation for Restoration and Training) boatshed project. The base will be a flagship development for the festival and involves converting a derelict building into a community resource to help preserve traditional boat building and sailing skills.
Miss Grainger, 38, said she was thrilled to be involved in the festival, which is now in its 21st year.
"The community has worked so hard to make the festival even bigger and better this year," she said. "The festival itself has so much variety and celebrates all that Portsoy has to offer and I can't wait to see the results.
"I'm particularly looking forward to trying out the skiff racing. It's always great to meet other rowers and the skiff boats are beautifully crafted."
The show, which continues today and tomorrow, is sponsored by the Press and Journal and Aberdeen Asset Management.
Festival chairman Rodger Goodyear said last night: "We have been hugely excited about welcoming Katherine on the first day of the festival and it is a pleasure to see her in the north-east in this year of Homecoming.
"Her outstanding rowing success and Scottish connections will make this an extra special moment for the community here in Portsoy."
Miss Grainger, who was born in Glasgow but later moved to Aberdeen, is the UK's most successful female rower and the only female athlete in any sport to win medals at four consecutive Olympic Games.
Last night, minister for environment and climate change Paul Wheelhouse said: "I am delighted that we have Katherine Grainger, Scotland's most decorated female Olympian, taking part in the festival, which is one of the key events in the Homecoming Scotland programme."