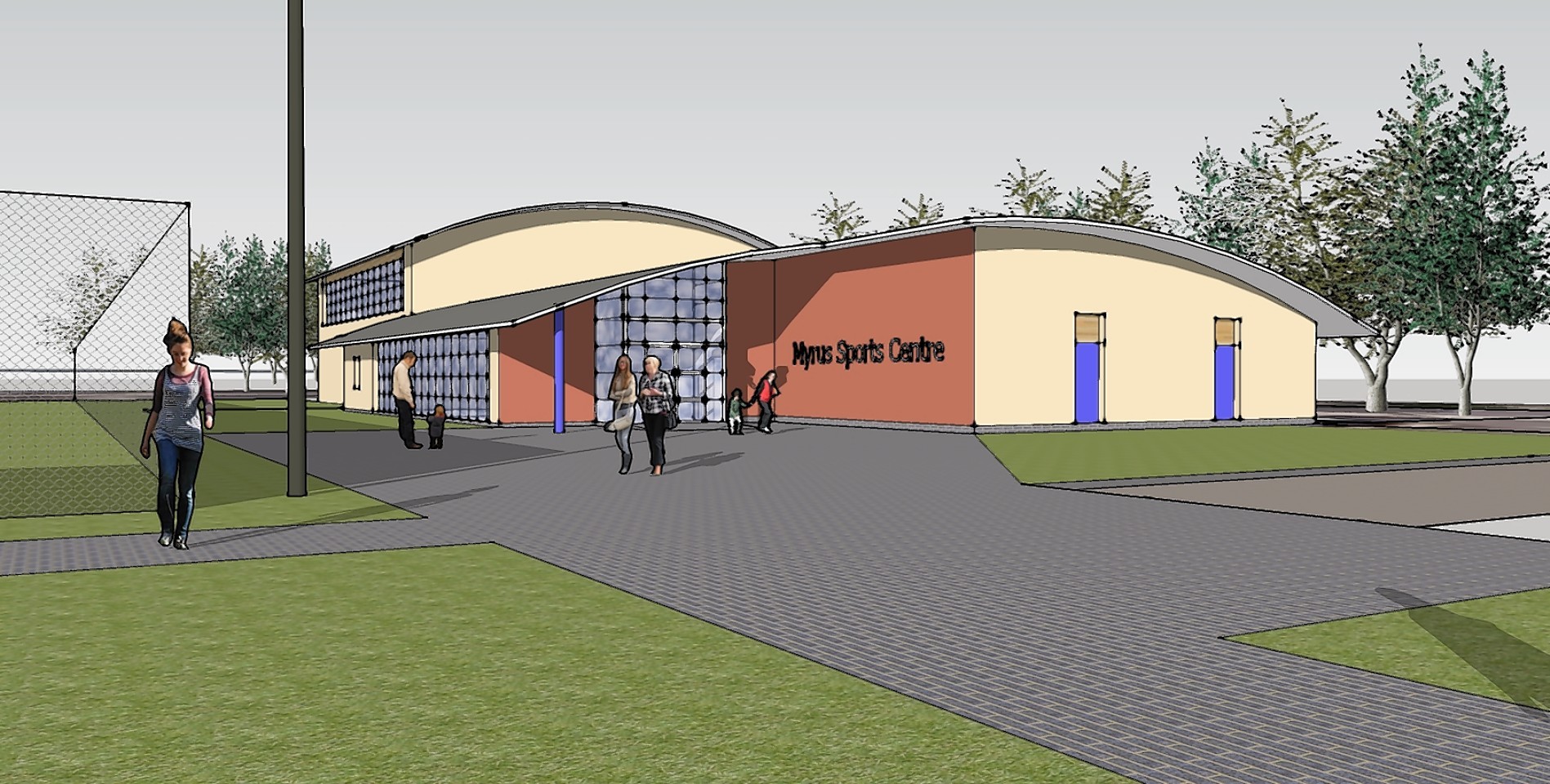 Residents have welcomed the latest proposals for long-awaited leisure facilities at neighbouring north-east towns.
Detailed plans for a sport and community centre at Macduff and a larger campus – including all-weather pitch, swimming pool and athletics track – at Banff were shown to locals at a public meeting hosted by Aberdeenshire Council chief executive Colin Mackenzie.
The session was held to show how the original proposals had been shaped following a public consultation exercise earlier in the year.
Around 30 people attended Thursday night's meeting at Banff's Harvest Centre. Head of property Allan Whyte told them that the procurement process to appoint a contractor for the work was due to start shortly.
The multimillion-pound developments, which were first mooted more than a decade ago, will replace the existing facilities at Banff's Canal Park.
Supermarket giant Tesco hopes to develop the park, home of Deveronside FC, but the local authority must secure a Common Good Order from the Court of Session to allow the firm to build its proposed supermarket on the site.
A condition of the sale of the land, which belongs to the people of Banff and Macduff, was that the facilities must be replaced with new ones before construction can go ahead.
Aberdeenshire Council is now returning to the Court of Session to request the necessary order.
Mr Whyte said that the local authority had committed £4million towards the project with a lottery grant for £500,000 still pending.
A second public meeting on the development will be held at Macduff Primary School on Wednesday, August 20, from 7.30pm.
The two developments at Banff and Macduff were granted planning permission in June following 12 years of talks between the local authority, Tesco and residents' groups.