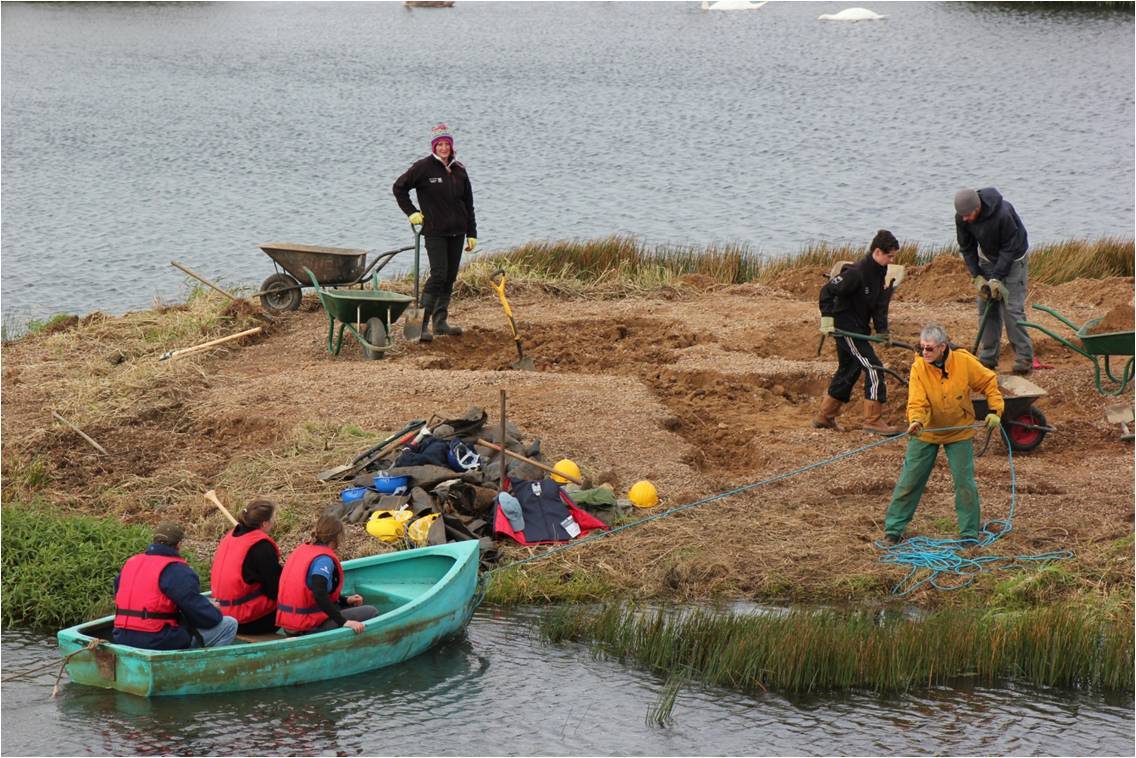 A major project at a north-east nature reserve has provided visitors with the sight of thriving tern chicks for the first time in years.
Work began in April – following a donation from Aberdeen-based energy company TAQA – on a programme of improvements at the RSPB's Loch of Strathbeg.
As well as launching new floating islands to provide security to the young terns, the loch's main nesting island was redeveloped. As a result, 70 pairs of common terns called the reserve home this summer and each pair raised between two to three chicks.
Richard Humpidge, Loch of Strathbeg site manager, said the floating islands had proved "remarkably successful".
He added: "We did a lot of work last winter to the main nesting island in front of the visitor centre, too. We flattened the profile, removed vegetation, and topped it with around 10 tons of gravel that we ferried over by boat.
"We also put up an otter proof fence to give the chicks the best possible chance of survival. It was made possible thanks to hundreds of hours of hard work by volunteers, particularly members of the Aberdeen and District RSPB local group."
Lucy Buglass, chairwoman of TAQA's community relations committee, said: "It's great to see what our support has been able to achieve and we're thrilled that the tern rafts have been such a success.
"We recognise that, as well as being one of the best places for wildlife in the UK, the Loch of Strathbeg is also a fantastic educational and community resource enjoyed by many so hopefully the terns will encourage even more people to visit the reserve and learn about the fantastic array of wildlife that can be found there."
All of the terns have now left the reserve. They will travel south to their winter homes in West Africa before returning in spring.
In July, a massive blaze on land owned by the nature reserve killed dozens of chicks. More than 50 firefighters had been called to the loch to tackle the fire after it spread across 60 acres of sand dunes.