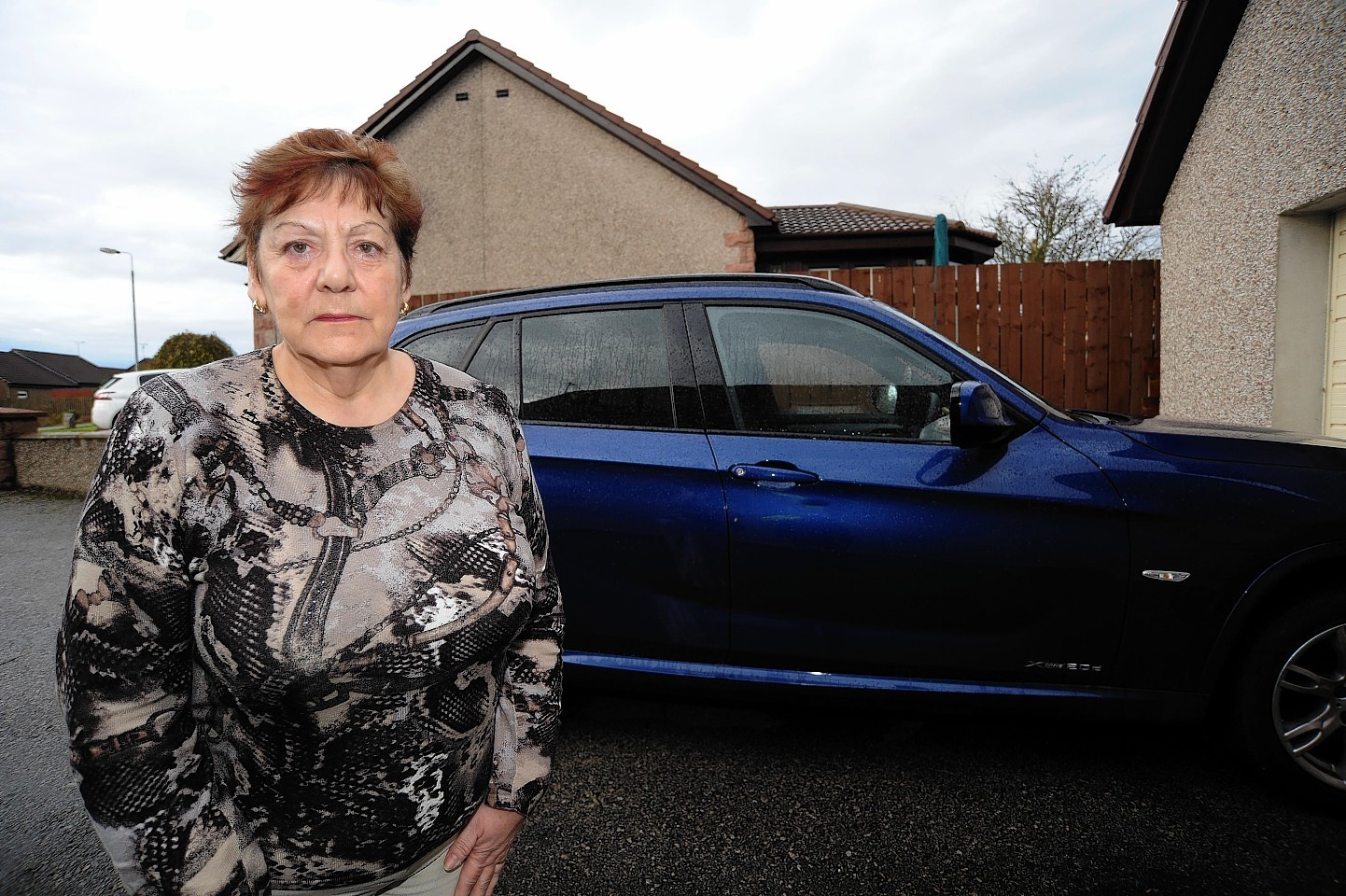 A north-east pensioner has lost her freedom after a GP's mis-diagnosis stripped her of her driving licence on medical grounds.
Turriff woSheila Manson, 65, was told by a local GP she had suffered an epileptic seizure, a diagnosis since disputed by a specialist.
Aberdonian Mrs Manson, who struggles to walk any great distance after undergoing a hip replacement last year, is now fighting to regain her independence.
Speaking to the Press and Journal yesterday, Mrs Manson said: "At first the doctor thought I'd had a mini stroke, then when I said I used to be an epileptic, her attitude completely changed.
"The doctor described me as 'a danger to the public on the road' and said I should get taxis instead.
"It's just crazy, I can't go anywhere. I was a member of Buchan Ladies golf club but I had to withdraw after 16 years because I have no way of getting there.
"I'm on the outskirts of Turriff and I can't even go to the shops to get bread and milk.
"Because my husband and I are getting divorced I have to downsize because this house is too big.
"I came from Aberdeen and I want to go back but I can't get in to look at properties and I can't go and see my solicitor."
"If I don't get my licence back I don't know what I'm going to do."
Mrs Manson last drove on May 10. She explained that she had very little to eat over the weekend of May 10 and 11 and took "a funny turn".
Despite initially agreeing with her patient that she collapsed because she had not had enough to eat, the GP suspected Mrs Manson may have had a focal seizure.
Doctors have a legal duty to notify the DVLA of any driver who has had any form of seizure and the GP, who treated Mrs Manson, followed this procedure.
After complaining to NHS Grampian, Mrs Manson was told the doctor was "acting in her best interests" at all time.
However, an epilepsy specialist from Aberdeen Royal Infirmary, Dr Karen Lanyon, met with Mrs Manson in September and revised the initial diagnosis.
In correspondence seen by the P&J, Dr Lanyon said: "We discussed the fact that this episode is different to her normal seizure type. She had not eaten for over 24 hours and she denies any previous or subsequent events.
"Examination has failed to reveal any abnormalities and an ECG (electrocardiogram) was normal."
Dr Lanyon stressed though that a definitive diagnosis was difficult four months after the incident.
Mrs Manson said: "The last seizure I had was when my daughter was in primary school, and she's 40 now.
"If I was an unfit driver I don't think my daughter would let me have the grandchildren in the car. I have never had a problem on the roads.
"Now I'm fighting to get my licence back."
Now the 65-year-old – who can appeal the DVLA ban – fears there may be other vulnerable people with similar conditions left trapped without a driving licence.
A new initiative under consideration by senior Police Scotland officers in the north-east hit the headlines earlier this month when it was suggested elderly drivers or those with medical conditions like Mrs Manson could be targeted as hazardous.
Mrs Manson believes such a policy would be unfair. She said: "Some youngsters are so dangerous, I see it in Turriff all the time. Yet I'm 65 and I'm getting my licence taken away. Why?"
Research by the RAC Foundation suggests drivers over the age of 75 make up 6% of licence-holders but account for only 4.3% of deaths and serious injuries.
In comparison, drivers aged 16-20 make up just 2.5% of road users but 13% of those killed and seriously injured.
When asked about how patients should react to a diagnosis they disagree with, an NHS Grampian spokeswoman said: "If you're not happy with what your GP has done, you can take it up with your GP practice. When you go and see a specialist, they inform your GP.
"We wouldn't comment on individual patients."
The DVLA similarly would not comment on Mrs Manson case specifically, but did offer advice to anyone who may find themselves in this situation.
A spokeswoman said: "Britain has some of the safest roads in the world and licensing rules play an important part in keeping our roads safe.
"All drivers are required by law to meet the appropriate standard at all times while driving. Any driver who is unable to meet these standards cannot hold a driving licence.
"All drivers have the right to appeal a decision by DVLA to revoke their driving licence. Also, if a driver who has had their licence revoked is able to provide us with further evidence of their fitness to drive, we will reassess their case."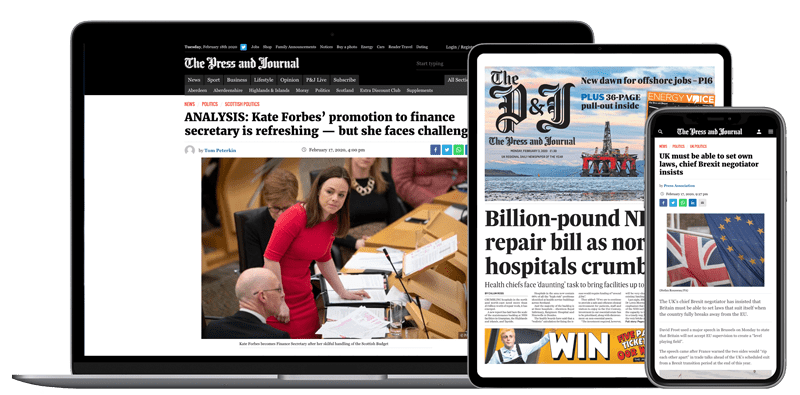 Help support quality local journalism … become a digital subscriber to The Press and Journal
For as little as £5.99 a month you can access all of our content, including Premium articles.
Subscribe